The Growing Trend of Gender Neutral Toy Packaging
Last Updated on Monday 09th Jan 2017
There is a growing trend within the United Kingdom and the world when it comes to retail packaging for children's toys. Most companies have catered exclusively to each gender in the past when packaging their toys and other playful items. Toys that are specifically made for girls use terminology, "great for girls" and the same holds true for items that are meant for little boys. However, a growing trend has surfaced that is making toy packages neutral so that they do not cater exclusively to just one gender.
How It All Started
The trend of neutral retail packaging of children's toys started with a problem that Marks & Spencer has faced. Many of their toy items that are sold in local shops have been specifically catering to either boys or girls. For instance, their pop-up fire station has stated on its packaging that it's ideal for the little fire men out there while excluding little girls. Because of this type of wording, Marks & Spencer has come under heavy debate from parents and equal rights activists all over the United Kingdom. By spring of 2014, they will be changing all of the packaging so that it is neutral to both genders.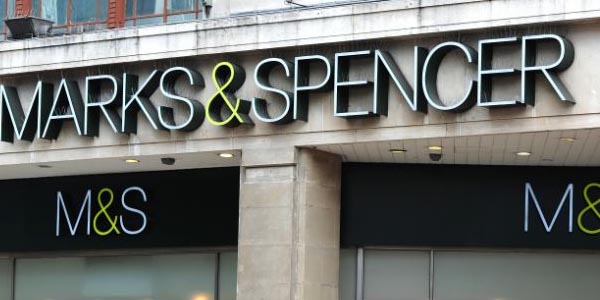 Why Gender Neutral Packaging could be Beneficial
Nowadays, everything is slowly transitioning to be equal in terms of gender equality. The fact that many children's toys have catered either to boys or girls is very harmful to the growing of these young minds. Children who see and read these packages automatically assume that only boys play with firetrucks and girls play with dolls because the package that the toy came in told them that. This can be a problem for a world that is trying so desperately to become equal no matter what gender is involved.
More and more companies out there are following Marks & Spencer's lead when it comes to the packaging of their retail items. The items that are sold in toy shops are now catering to both genders so that girls and boys can simply play with anything that they want as opposed to what the package tells them is right. Parents are happy to see that their children no longer need to look at these stereotypes when they are choosing a toy because it allows their child to feel more confident playing with the toy itself.

The Growing Trend Around the World
The United Kingdom is not the only area that has seen gender-specific toys in local shops. Even America has seen many of its stores have specific sections for boys and specific areas for girls when it comes to the merchandise that is being sold. Because of this, a lot of different stores are slowly changing their ways and are making their shops gender neutral so that children can basically go to any section they want without any issues.
The trend of toy packaging and its neutrality to gender does not end with Marks & Spencer. In fact, thousands of stores both online and off have been switching their toy categories over so that nothing is specific to a gender. Both girls and boys can choose the toy items that they want and not have any issues with finding something that they like. This trend is not going to end and is only going to get larger across the globe. Gender equality is great when it starts with children because kids see the toy packaging and they might create assumptions of what boys and girls should be playing with because of the package itself and its wording. There are many toy manufacturers and stores out there that are changing their ways and children all over the world are beginning to benefit from it to realise that it does not matter what type of toy they want to play with themselves.
Retailers Making Changes
**These changes apply to gender signs within store, "boys toys" or "girls toys" this does not apply to actual product packaging.
Boots
Debenhams
The Entertainer
Fenwick
Hobbycraft
Morrisons
Marks and Spencer
Next
Sainsbury's
Tesco
Toys R Us
TK Maxx
Wilkinson
On the Fence
Asda
Early Learning Centre
WH Smith
John Lewis
Do you have plans to change your signage or packaging?
More Retail Packaging…
Packaging Brand Awareness | Sport's embrace of retail packaging
Facing the packaging challenge for global retail
The Retail Packaging Planner
Premium Packaging: reinforcing your brand messaging
Retail Plastic Bags – What are the Alternatives?
Independent Retail Packaging
The Growing Trend of Gender Neutral Toy Packaging
Manufacturing Industry On The Slow Road To Economic Recovery
Plastic Carriers Bags (Polythene) made simple
The Importance of Retail Packaging
History of Paper Packaging & Paper Carrier Bags
Retail Product Packaging Suppliers – Keenpac
Minimalist Retail Packaging
Stepping out of the Retail Demographic Comfort Zone
Packaging and Branding
Retail Packaging – The Paper Carrier Bag Guide
Article Categories
Bespoke Packaging
Brand Packaging
Jewellery Packaging
Luxury Packaging
Multi-channel
Online Packaging
Packaging Creative
Packaging Design Ideas
Packaging News
Packaging Solutions
Point of Sale Packaging
Retail Packaging
Sustainable Packaging