Single Use Plastic Bag Charge – Update
Last Updated on Saturday 12th May 2018
Originally posted Monday 27th Apr 2015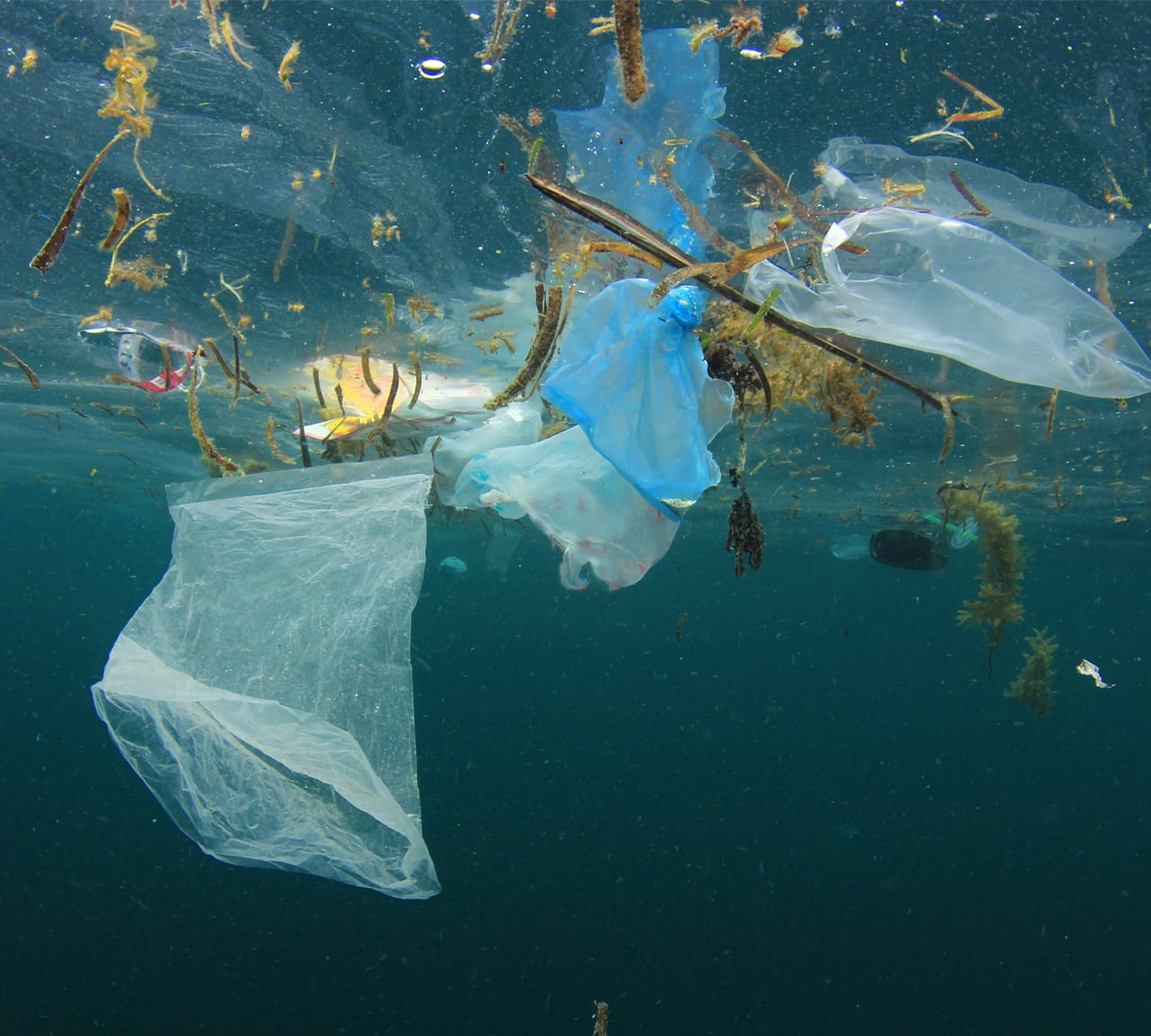 We can now confirm that the 'Single Use Plastic Bag Charge' legislation has now been passed by Parliament.
Plastic Bags that are 70 micron and above will be exempt from the charge
Single use plastic bags, below 50 micron, will have to be charged at a minimum 5p
Retailers with less then 250 employees will be exempt
Various other exceptions: bags for food, medicines. etc
Also some size restriction included in legislation
Plastic bags, between 50-70 micron are now deemed as "re-usable" and will need to be charged to the consumer at a minimum 5p
These bags need to have a minimum size… larger than 404mm x 439m
However these bags will need to be replaced FOC, should the consumer return to the store and request replacement
More Detailed Information:
www.legislation.gov.uk/uksi/2015/776/contents/made
If you would like to discuss any specifics of the Single Use Plastic Bag  legislation please contact your Account manager or the Sales Team on 0116 289 0900
---
Excluded Bags
a) Unwrapped food bag: A bag intended to be used solely to contain wholly or partly unwrapped food for human or animal consumption.
(b) Unwrapped loose seeds bag: A bag intended to be used solely to contain wholly or partly unwrapped loose seeds, bulbs, corns, rhizomes, flowers or goods contaminated by soil.
(c) Unwrapped blades bag: A bag intended to be used solely to contain wholly or partly unwrapped axes, knives, knife blades or razor blades.
(d) Prescription-only medicine bag: A bag intended to be used solely to contain a prescription-only medicine, a pharmacy medicine or a listed appliance sold in accordance with a prescription issued by a doctor, dentist, supplementary prescriber, nurse independent prescriber, independent nurse prescriber, optometrist independent prescriber, pharmacist independent prescriber or EEA health professional.
(e) Uncooked meat food bag: A bag intended to be used solely to contain uncooked fish or fish products, meat or meat products or poultry or poultry products.
(f) Live aquatic creatures bag: A bag intended to be used solely to contain live aquatic creatures in water.
(g) Returnable multiple reuse bag: A bag which is sold for an amount not less than the minimum amount specified in article 3 and which—
is intended to be returnable to the seller from whom it was purchased to be replaced free of charge;
is made from material the thickness of which is not less than 50 microns but not greater than 70 microns; and
disregarding the width of any gussets, or the height of any handles extending above the main body of the bag—
has a width and height greater (in each case) than 404 mm; and
has a width or height greater (in either case) than 439 mm.
(h) Woven plastic bag: A bag the material of which is made by interlacing long threads passing in one direction with others at a right angle to them.
(i) Transit goods bag: A bag which is intended to be used to carry goods in a transit place.
Update …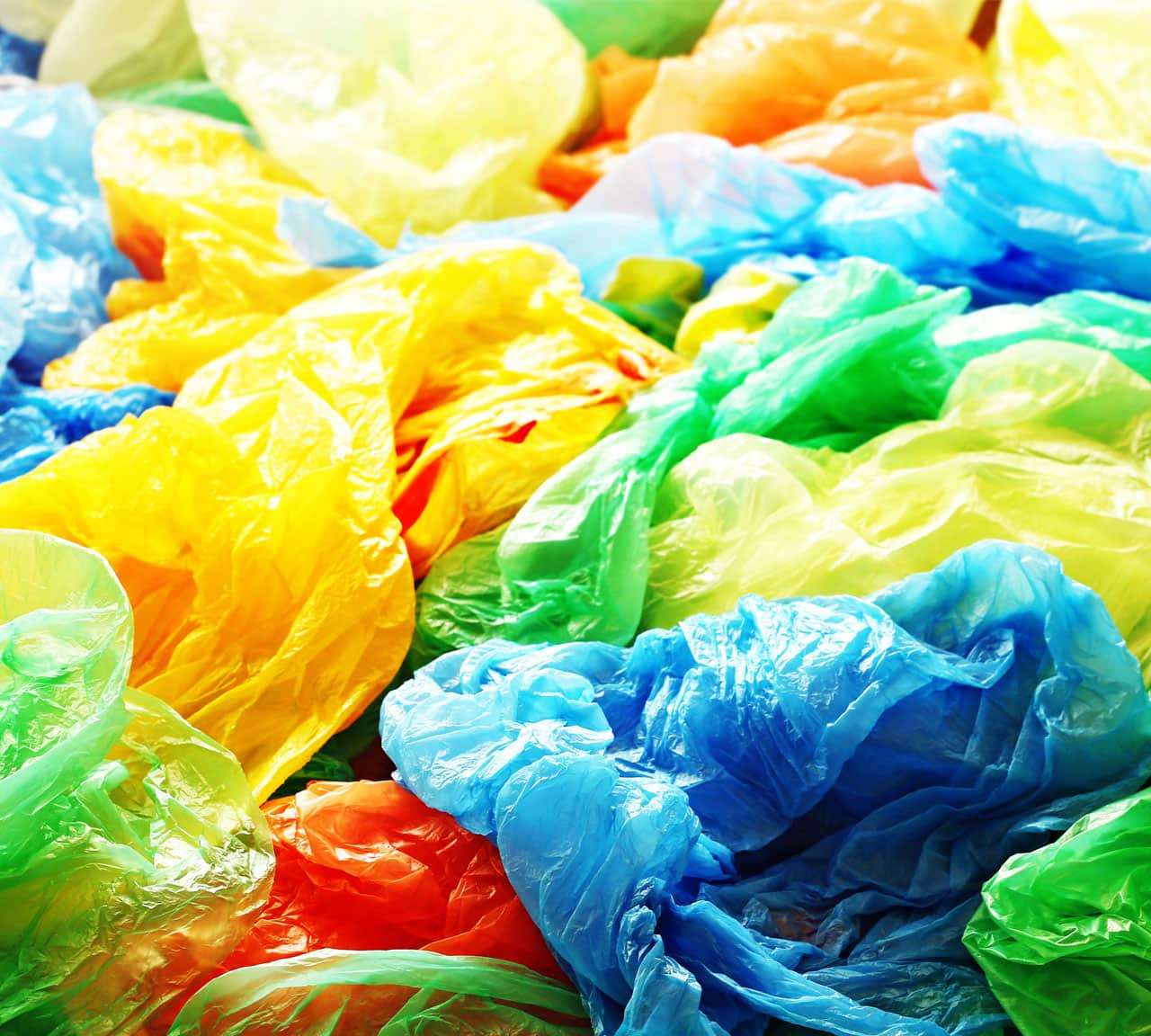 Somewhat surprisingly, England was the last of the UK nations to introduce a levy on single-use plastic carrier bags. It was David Cameron's government that introduced the law after much cross-party lobbying and pressure from environmental groups and the media: 
It was a concerted response to the alarming statistics surrounding the use of single-use plastic bags in England – more than eight billion disposable bags used each year – that's 130 per person; 70 carrier bags littering and blighting every mile of coastline – bags that can take up to 1,000 years to fully degrade.
When opening Parliament, the Queen announced: "My government will reduce the use of plastic carrier bags to help protect the environment." Meanwhile, Ed Davey, Energy & Climate Change Secretary said: "We are not trying to tax people. We are trying to change people's behaviour, encourage much more environmentally-friendly behaviour."
The English law contained several, however, (see above), which angered environmentalists who demanded a universal levy. Many retailers too were confused by the measures.
The results of the levy, nevertheless, were encouraging. Read all about it here.
Government data said that the seven major retailers (Asda, Marks and Spencer's, Sainsbury, Tesco, The Co-operative Group, Waitrose and Morrisons), dispensed over 80% fewer bags in the initial 6-month period of the scheme. This amounts to around six billion plastic bags removed from the eco-system.
As in the Wales and Northern Ireland experience, retailers donated over £66 million to good causes – accounting for four pence from every five pence collected. These included causes chosen by customers and store staff, ranging from health to heritage charities, environmental and the arts.
More Packaging News…
Keenpac upgrade their warehouse lighting
Keenpac supports students on the Fashion Buying Degree at De Montfort University…
Keenpac fundraise for Loros Hospice
Donating unwanted office furniture to local Academy
LOROS fundraising by the Keenpac team
David Kerr : The man who holds the key to Keenpac's packaging product samples
The Law of Unintended Consequences and Plastic Bag Levy
Brand New Keenpac
Keenpac Reveal Results of Brand Refresh
Article Categories
Bespoke Packaging
Brand Packaging
Jewellery Packaging
Luxury Packaging
Multi-channel
Online Packaging
Packaging Creative
Packaging Design Ideas
Packaging News
Packaging Solutions
Point of Sale Packaging
Retail Packaging
Sustainable Packaging