Retail Packaging Design | Furla Carrier Bag a Work of Art
Last Updated on Monday 30th Oct 2017
Ask any Retailer about their Carrier Bags, and they'll tell you what a great communication vehicle they are. But FURLA, one of Italy's premier accessories brands took things to a new creative level, when they transformed their shopping carrier bags into mobile art.
Retail Carrier Bag Art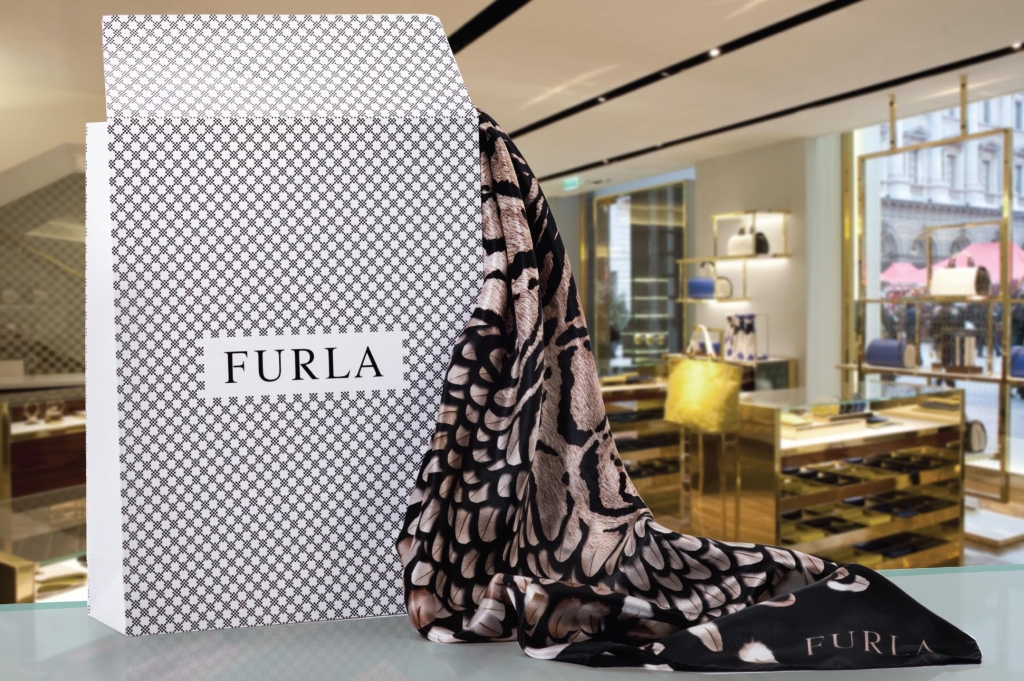 In six different styles, each contains a pattern taken from a 10-metre work of contemporary art, which was itself created
from 250 sheets, filled with 250 different abstract patterns.
In keeping with the Furla brand and its values, the artwork is an evocative reflection on the meaning of hand-craftsmanship. The abstract patterns are in fact meticulously hand-drawn which, when you look closely, reveal the constant fluctuation and chaos hidden beneath supposed regularity and order.
The artist has continued to remain anonymous in order to give maximum prominence to the work, preferring to let it speak for itself. They chose to surrender their rights to the piece to Furla, trusting in the dedication the company has shown to world of arts for many years both through the the Furla Foundation and the Premio Furla Award.
The new carrier bags have now been distributed throughout the brand's significant worldwide network, appearing on the streets the world over, from New York to Beijing, Paris to Milan; a truly mobile art collection. These unique bags are an innovative way to bring art out of the galleries, exhibitions and museums to make it accessible to everyone. They also reflect perfectly, the fusion of fashion and art which continues to be the cornerstone of the Furla brand.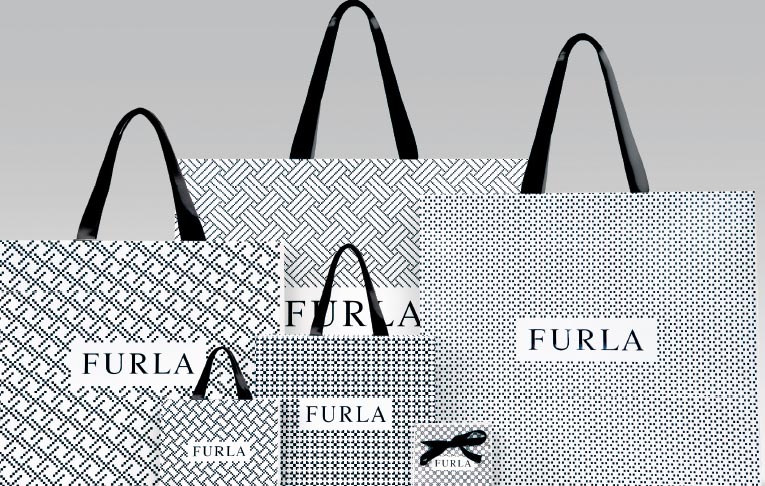 Furla Packaging Profile
Over 91 Countries Worldwide
Present in 1290 Shops and Department Stores
328 Single Brand Boutiques  (153 Wholly Owned, 175 Franchised)
5 Subsidiaries in USA, France, Japan, Hong Kong and Korea
Keenpac has worked with Furla since January 2003, supplying them with a complete range of retail packaging, including hand-finished carriers, jewellery and watch boxes, pouches, envelopes, ribbon, stickers, as well as their internet packaging.
---
Retail Packaging News

The Most Complex Form of Retail Packaging – The Jewellery Box
As one of the most luxurious forms of retail packaging, jewellery boxes can be a dark art to all but a few. We spoke to Keepac's resident jewellery box expert, Dean Callier on just what makes a quality jewellery box.
---
Luxury Retail Packaging for Independent Retailers
Keenpac has a specialist luxury retail packaging division set up to cater to the needs specifically of the Independent Retailer. This is the retailer who is not currently part of a large branch network – or high street retailer. They are, as the name suggests – Independently owned.
---
Luxury Point-of-Sale Retail Packaging
We're the luxury point-of-sale retail packaging specialists. For over 30 years, our innovative and cutting-edge packaging solutions have been enhancing some of the world's biggest and best known brands.
Our retail packaging expertise covers all sectors, including fashion, cosmetics and beauty, watches and jewellery, specialist retail, and charity as well as on-line retail.
---
More Packaging Creative Articles…
Packaging Luxury Products | Revel in the Reveal
Branding Colour | How Colour plays a vital role in Branding
Packaging Colour | How to use Colour in Product Packaging
The Packaging Guide | The A to Z of Packaging Creative
Packaging Paper | Tips for Choosing Specialist Paper
Retail Packaging Design | Furla Carrier Bag a Work of Art
Creative Packaging Designers | Eight Reasons why Keenpac Adds Value
The Most Common Types of Polythene Used in Retail Packaging
Packaging for Independent Retailers
Packaging Design | The challenges that new Packaging presents
Creative Packaging, Innovation and Design Services, by Keenpac
Unboxing Videos and Brands
Article Categories
Bespoke Packaging
Brand Packaging
Jewellery Packaging
Luxury Packaging
Multi-channel
Online Packaging
Packaging Creative
Packaging Design Ideas
Packaging News
Packaging Solutions
Point of Sale Packaging
Retail Packaging
Sustainable Packaging