Retail Gift Boxes | Brand packaging created for l'Artisan Parfumeur
Last Updated on Tuesday 27th Feb 2018
Keenpac started working with L'Artisan Parfumeur in 2012, when we were asked to start work on their Christmas gift boxes. The task – to create six brightly coloured gift boxes to complement their Christmas gift range.
The challenge – an unusual box that pushes the boundaries of quality and creativity to the standards this artisan brand has come to represent.
Retail Gift Boxes
Keenpac supplies a variety of bespoke luxury boxes developed for the retail market. Our products range from presentation gift boxes and shoe boxes to shirt, wallet and tie boxes, pillow packs, right through to perfume boxes, and bespoke product packaging.
Boxes can be created in a variety of ways to suit both their use and your budget. Flat-packed, rigid, hinged, wooden and even metal boxes are all possible. They can be wrapped inside and out, with an enticing selection of exquisite materials ranging from embossed and printed papers through to leather and suede, and finished with embossing, printing, varnish and hot-foil. Or, for serious impact, a combination of the above!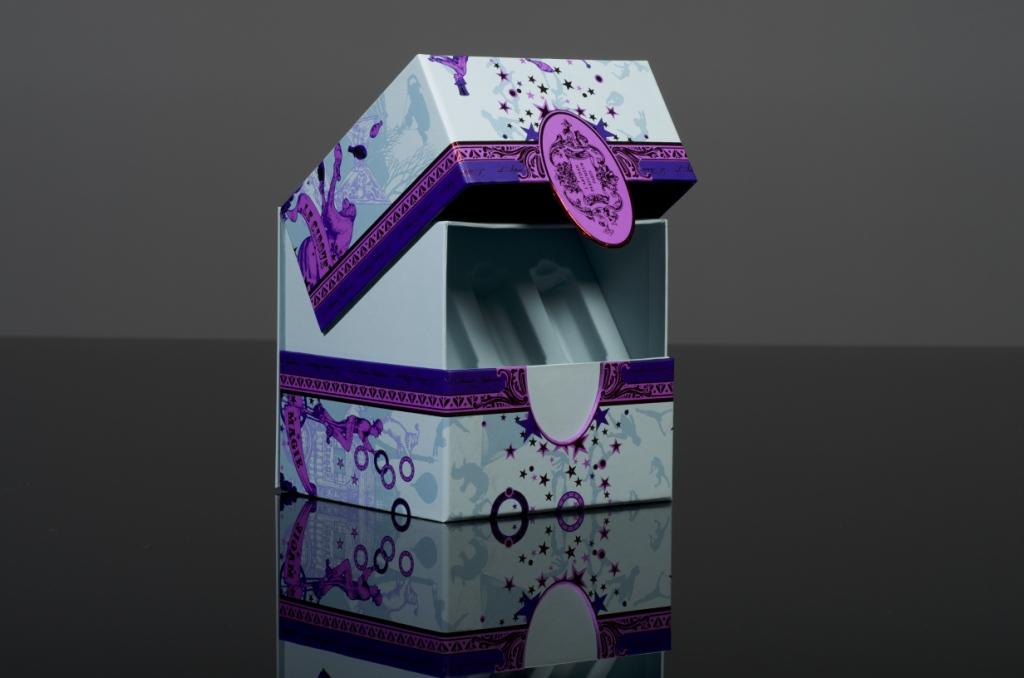 Parisian perfumery L'Artisan Parfumeur was founded in 1976 by French perfumer Jean Laporte. Knowing just how scents have the power to evoke a particular mood or moment in time, the company found its niche in creating a blend of distinctive scents inspired by nature.
This unique perfumery has come to pride itself on its quality and craftsmanship, so when it came to creating their packaging, they were of course looking for something extra special.  The complexity of this particular range, with its tricky clam-shell closure demanded a rigorous process of design and sampling, to get the final versions absolutely correct. And with such a colourful range, the colours had to be spot on.
L'Artisan Parfumeur: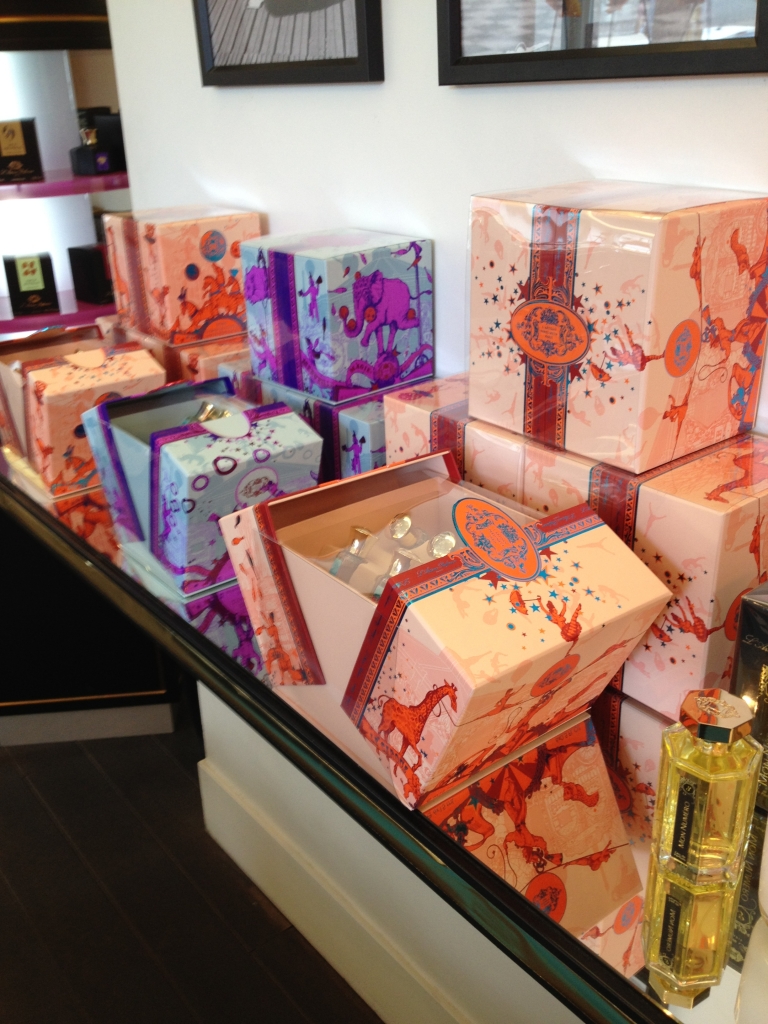 If you would like to see samples or talk to us about your Retail Gift Boxes, please give us a call on 0116 289 0900 or email info@keenpac.co.uk.
More Brand Packaging Articles…
Branded Packaging | Biba Clothing Range
Brand Packaging | Luxury Packaging for New Look Savoy
Kendals 175 Years Carrier Hits the Mark with Shoppers
Branded Carrier Bags | New Bags Please!
Branded RPET Shopper | On the 'Bag' Screen
Product Packaging Design | Keenpac gives Rigby & Peller a Perfect Fit
Point of Sale Design | Linking up for the Olympics
Packaging Designers | The Savoy's Tea Shop
Gift Box Design | Lip-Smacking Packaging Sephora
Fashion Packaging | British Fashion Brand, Paul Smith
Personalised Carrier Bags | Packaging created for White Stuff
Retail Gift Boxes | Brand packaging created for l'Artisan Parfumeur
Packaging Designs | Accessorize celebrates their 30th Birthday
Perfume Packaging | Turning a distinctive concept into a packaging reality
Event Packaging | Beautiful Gift Bags for French Open
Eco Packaging Supplier | Timberland Earthkeepers 2014 Fall Collection
Carrier Bag Design | Oasis 'Loved by Mollie' Collection Brand Packaging
Brand Packaging | Coast launch their Spring, Summer Carrier Bag
How Promotional Bags Can Boost Your Brand
Kraft Carrier Bags | Oasis V&A Brand Packaging
Special Edition Carrier Bags | Brand Packaging for Links of London
Carrier Bag Designer | Oasis : Getting Carried Away for Christmas
Brand Packaging Designer | Christmas carriers for Paul Smith
Retail Bags | Magical hat bag complements Benefit Cosmetics launch
Packaging Inspiration | New look for Penhaligon's
Exclusive Packaging Design | Hobbs Sparkles this Christmas
Retail Packaging Suppliers | New bespoke festive bags for House of Fraser
Product Packaging Supplier | British beauty brand Nior London
Personalised Packaging | Luxury Packaging Design for Lani Collection
Brand Packaging Designs | Detox Packaging for Bodyism
Packaging Design Projects | A life-sized Build-A-Bear condo for MCM London Comic Con
Article Categories
Bespoke Packaging
Brand Packaging
Jewellery Packaging
Luxury Packaging
Multi-channel
Online Packaging
Packaging Creative
Packaging Design Ideas
Packaging News
Packaging Solutions
Point of Sale Packaging
Retail Packaging
Sustainable Packaging