The Most Common Types of Polythene Used in Retail Packaging
Last Updated on Tuesday 29th May 2018
Manufacturers use several types of Polythene composites to produce a wide range of retail packaging products. Retailers can further differentiate themselves from their competitors by using this knowledge to make productive changes.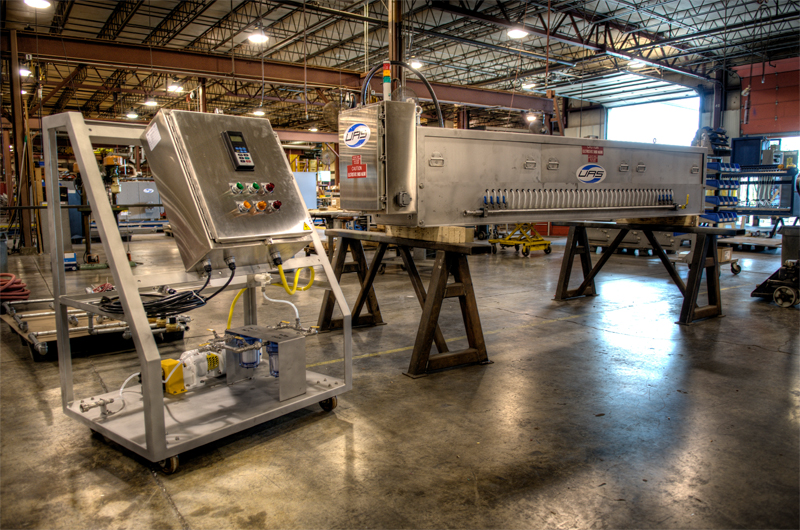 Conventional Polythene Varieties
Low Density Polythene (LDPE)
Merchants selling lightweight goods can use this type of packaging. It may not have the strength to transport heavy items, but its elasticity is sufficient enough for smaller basic items. It has a soft exterior with very few extrusion marks. Its smooth shimmering surface displays gloss ink impeccably.
High Density Polythene (HDPE)
This polymer is ideal for retailers selling cumbersome items. It has extremely strong bonds, but its elasticity is almost non-existent. It will easily split if overextended, but still capable of carrying up to 20Kg
Merchants who own supermarkets are using this type of bag regularly. This is also the common polymer used to wrap dress shirts and vests. This is a plain lustreless material that can be a bit on the noisy side. The exterior does not accept ink well, but a variety of colours are available. The majority of these package manufacturers reside in the Far East. Because of this, the bags may be a bit pricey to obtain.
High Density / Low Density Polythene Blend
These bags combine the strengths and weaknesses of both packaging types. It may have an even blend of break-ability and elasticity plus lustreless and shine. It may also be able to carry medium-weight items easily. This polymer works extremely well in general merchandise stores.
Co-Extruded Poly (CO-EX)
This packaging type is the inverted version of the High Density / Low Density blend. The interior may be HD and the exterior may be LD (or the other way around). The High Density side will have the unpolished appearance while the Low Density side will be lustrous. This bag works well for retailers looking for strong bags that retain ink well.
Variguage Packaging
This particular bag is usually a Low Density polymer with dual potencies. The upper area of the bag and the area around the handle is normally 90/45, 90 mu. The remaining areas of the bag are normally 45 mu. The opening of the bag is either straight or wavy by design. The uneven measurement of the bag makes ink treatment virtually impossible.
EPI TDPA
This additive turns the typical Polythene bag into a biodegradable item. Because of the recent eco-friendly movement, this bag has become quite popular. Customers are adding this product to their bags so they will have the ability to decompose. This improver will significantly reduce the amount of bags sitting in landfills.
More Packaging Creative Articles…
Packaging Luxury Products | Revel in the Reveal
Branding Colour | How Colour plays a vital role in Branding
Packaging Colour | How to use Colour in Product Packaging
The Packaging Guide | The A to Z of Packaging Creative
Packaging Paper | Tips for Choosing Specialist Paper
Retail Packaging Design | Furla Carrier Bag a Work of Art
Creative Packaging Designers | Eight Reasons why Keenpac Adds Value
The Most Common Types of Polythene Used in Retail Packaging
Packaging for Independent Retailers
Packaging Design | The challenges that new Packaging presents
Creative Packaging, Innovation and Design Services, by Keenpac
Unboxing Videos and Brands
Article Categories
Bespoke Packaging
Brand Packaging
Jewellery Packaging
Luxury Packaging
Multi-channel
Online Packaging
Packaging Creative
Packaging Design Ideas
Packaging News
Packaging Solutions
Point of Sale Packaging
Retail Packaging
Sustainable Packaging