Packaging Rebrand – Steering your retail packaging through the rebranding process
Last Updated on Monday 08th Oct 2018
Although packaging is just one of many elements to consider during a rebrand, it needs a serious approach to planning to make sure it's ready in store when you need it.
The ReBranding Process
So where do you begin? Strangely enough – right at the end. In most cases the launch date is fixed so it's a case of setting crucial milestones for the key stages along the way. Plus you need to make sure key personnel will be there when needed and check if public holidays or factory shut-downs might have an impact. None of these are insurmountable, but recognising them in advance is the best way to avoid a stumbling block later on.
And when you think about the number of departments needing to be involved in a rebrand you can see why crystal clear communication has to be a priority. Between the retailer or brand owner and us, it's likely that purchasing, retail ops, logistics, design, marketing, account management stock control and finance will all have a vital part to play.
Central to all this activity is a clear, detailed critical path. By managing the complexity in this way it's easier to see what's expected of everyone so that each stage can be completed and signed off without causing delays further down the line. Anything is possible within reason, but longer lead times increase the chances to reduce materials and transport costs by avoiding expensive air-freight.
Surprisingly, at least 50% of the work involved in a rebrand or new campaign, involves the management of outgoing stock, where a great deal of cash can be tied up. This underscores the importance of accurate stock management and reporting to prevent retailers becoming financially exposed. With an accurate picture you'll be able to see opportunities for minimising that exposure – potentially by staggering the launch across the store network and moving existing stock from one to another to reduce waste.
Rebranding presents many challenges for new packaging, but a little foresight and an understanding of the hurdles ahead will make it much easier to reach that exciting moment when your brand-new shiny look is unveiled to the world.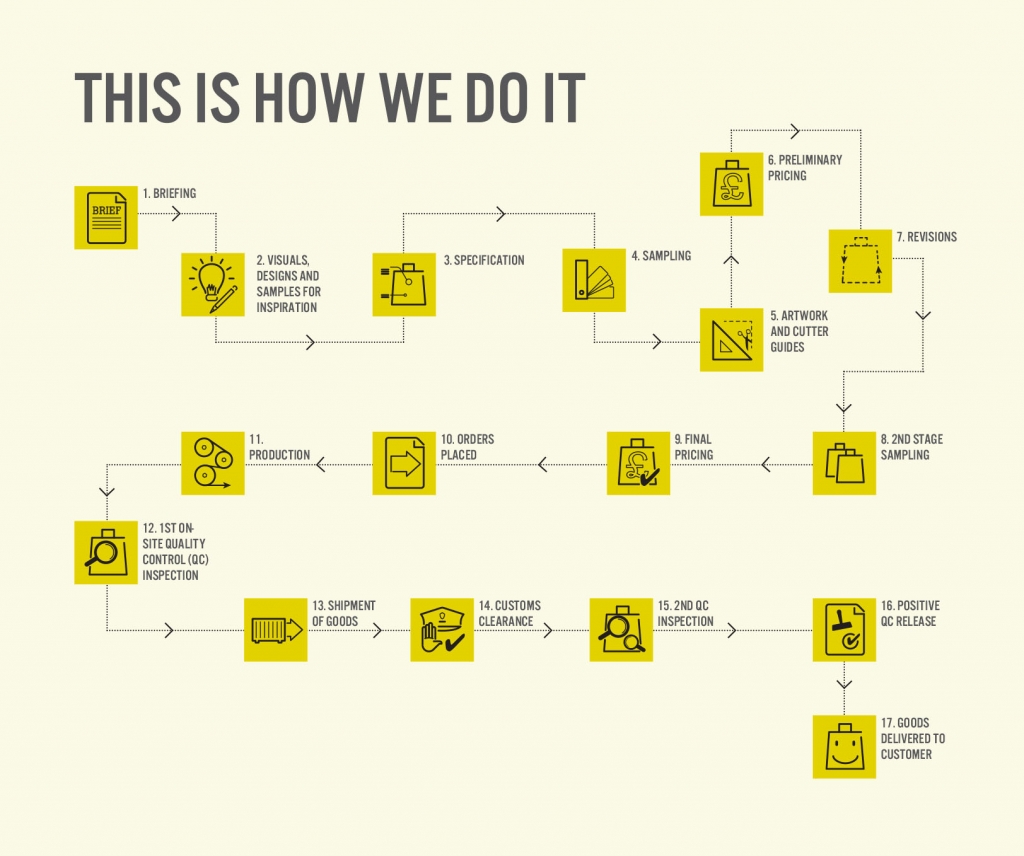 ---
Retail Packaging News

Luxury Retail Packaging, working with the Worlds most exclusive Brands
Over the last three decades, Keenpac has developed a strong reputation within the luxury retail packaging market. Yet what makes luxury packaging so different, and how has Keenpac carved itself a niche in this very special packaging arena?
---
Retail Plastic Bags – What are the Alternatives?
In the last decade, we've seen increasing legislation worldwide, against the use of polythene bags based on their perceived impact on the environment. With levies now in place in both Wales and Northern Ireland, and another about to be introduced in Scotland next October, we've created a quick round-up of just some of the alternatives to polythene and their pros and cons.
---
Luxury Point-of-Sale Retail Packaging
We're the luxury point-of-sale retail packaging specialists. For over 30 years, our innovative and cutting-edge packaging solutions have been enhancing some of the world's biggest and best known brands.
Our retail packaging expertise covers all sectors, including fashion, cosmetics and beauty, watches and jewellery, specialist retail, and charity as well as on-line retail.
---
Consistency in Packaging Across Multi-Channel Outlets
Given that the retail environment has become increasingly interconnected, it has never been more important for retailers to maintain high levels of consistency in their retail packaging across all sales channels.
Although traditionally, internet and retail were entirely separate operations, as click & collect has boomed in popularity, the two sales channels have gradually moved closer together, bringing increased footfall in stores, and meaning that consumers, are more likely to stay and look through the store and eventually, buy more!
---
More Packaging Design Ideas…
Custom Packaging Boxes | Safepac – The Tamper Proof Mailing Box
Packaging Rebrand – Steering your retail packaging through the rebranding process
Creative Packaging Design | 'Self-Opening Sack' patented by Charles Stilwell 1883
Packaging Ideas | Innovations in Retail Packaging
Reusable shopping bag | The ultimate 4 in 1 system
Packaging Design Studio at Keenpac
Article Categories
Bespoke Packaging
Brand Packaging
Jewellery Packaging
Luxury Packaging
Multi-channel
Online Packaging
Packaging Creative
Packaging Design Ideas
Packaging News
Packaging Solutions
Point of Sale Packaging
Retail Packaging
Sustainable Packaging