Packaging Logistics | Darryl Oldham – The man who always delivers
Last Updated on Sunday 19th Feb 2017
An interview with Keenpac Packaging Logistics Manager, Darryl Oldham; the man who always delivers.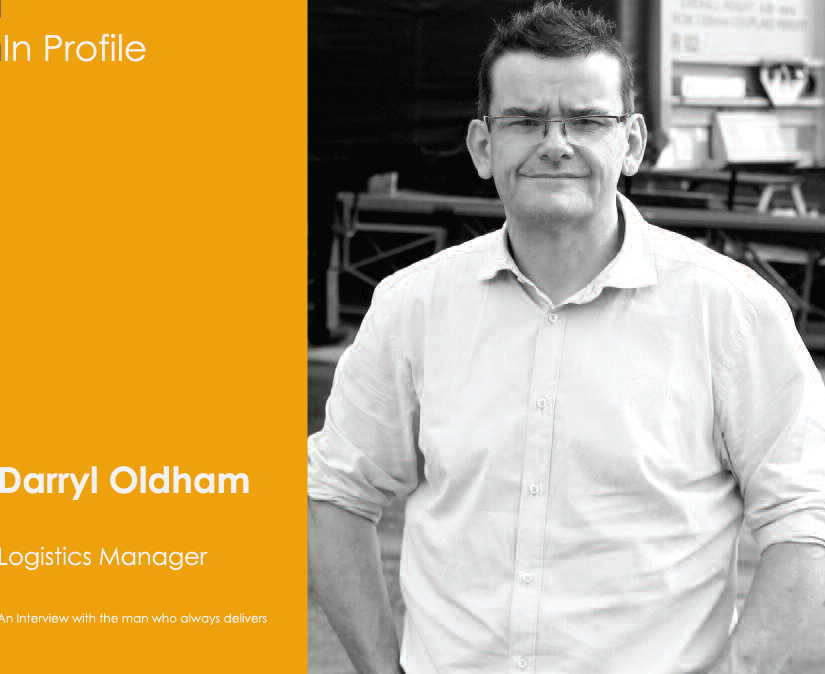 What do you do for Keenpac?
I manage the department that looks after the flow of packaging to stores and warehouses worldwide. We are responsible for the movement of cartons, pallets, and samples, moving them by road, sea and air.
How many parcels, packages and pallets do you think you have managed/overseen during your time with Keenpac?
I joined the company in August 2008. Since then we have moved around 1.3 million cartons in the UK, 120,000 into Europe, plus around 71,000 pallet moves within the UK and around Europe. On top of that, there are movements by air worldwide, direct sea shipments from the Far East to most corners of the globe, and we also transfer samples between our suppliers and Keenpac in Leicester.
What would you say is a typical day in the life of Darryl Oldham?
My day generally starts at 6am when I check my emails from forwarders to confirm whether all has gone well overnight. This generally sets the tone for how my day is going to go. Our day is usually very structured. Handling orders until midday; organising carton picks in the afternoon; trailers to be ordered and 3rd party collections requiring paperwork to be completed by 2pm. While the team is dealing with the day-to-day tasks, my day changes to customs issues, customer tenders, and volume planning within the warehouse.
What is the best thing about your job?
Every day is different, and things can change by the hour. Our sales team can come up with new and different ways to challenge the world's logistics systems almost hourly.
What is the most unusual situation you have experienced?
One individual sent a bottle of Champagne to a customer in the US without declaring it to either customs or to the carrier. The item was classed as an explosive and the US customs wanted to ban the individual from ever travelling to the United States.
You must encounter some difficult customs situations – which country do you think is the most complex and difficult to navigate?
The main problem with customs is most countries have different laws and regulations. It can be a minefield. Some of the most challenging areas are the Middle East, Central America, and India. The requirement for paperwork and taxes also changes greatly depending on the product we are moving. We once sent a container of wooden hangers from Hong Kong to Quingdao. Customs required certificates in both Hong Kong and China to prove that the wood was dead. Without the certificates they would have burned the hangers.
Needless to say, we made sure the relevant paperwork was available so that the load could continue its journey!
So yours must be one of the most stressful jobs at Keenpac – how do you keep such a calm exterior?
Years of conditioning, and a good team. We have a great team spirit with lots of energy and initiative, and I can safely say that without them, things wouldn't run anywhere near as smoothly as they do.
More Packaging Solutions…
Packaging Delivery Schedule
Meet the Keenpac UK Purchasing Team
Retail Packaging Logistics | Are You Fit for the Olympics?
Packaging Suppliers | Keenpac Christmas Opening
Keenpac Packaging Suppliers UK Christmas Delivery Schedule
Packaging Logistics | Darryl Oldham – The man who always delivers
Packaging Manufacturers | Delivery Schedule: Christmas 2014
Article Categories
Bespoke Packaging
Brand Packaging
Jewellery Packaging
Luxury Packaging
Multi-channel
Online Packaging
Packaging Creative
Packaging Design Ideas
Packaging News
Packaging Solutions
Point of Sale Packaging
Retail Packaging
Sustainable Packaging