Retail Online Sales Leading to Delivery Shortfall and Losses
Last Updated on Wednesday 06th Jan 2016
The Internet has changed the way that UK companies do business. Do you remember when analysts were warning that all brick-and-mortar stores were going to be replaced by online stores? That didn't happen, but the necessity of having an online presence is undoubted.
Newspaper sales have declined due to online media and the 2014 UK Christmas online delivery season may necessitate further changes. Already, City Link has gone into administration; what further changes need to occur in the retail online delivery sector to handle costs? Can "free delivery" survive?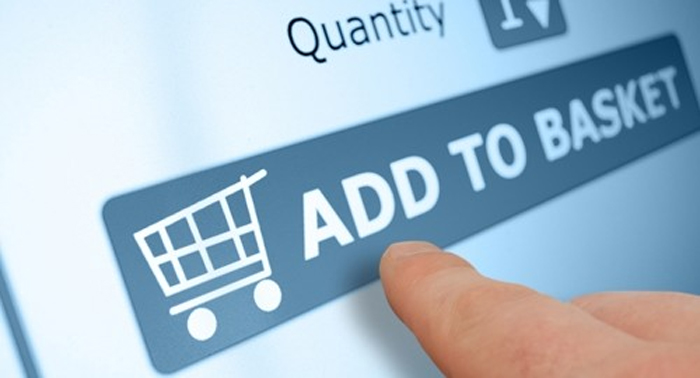 Nothing is Free
Online retail shopping is great offering lower prices, convenience and variety. But its Achilles' heel is shipping. If you buy something at a store, you can usually just carry it home. In order to deal with this weakness, many large UK retail stores delivered online purchases to your door for free. This was a great incentive to increase their sales dramatically. But during the 2014 Christmas season, the price may have become too high to continue this practice.
The Internet has increased the demands of consumers. Potential online customers can easily click on different retail stores at a moment's notice. Customers want affordability, quick service and free delivery. Here was the UK December 2014 Christmas season delivery market share:
Royal Mail at 36%
Yodel at 7%
DPD at 5%
UPS at 5%
Hermes at 5%
City Link at 4%
Others at 38%
The UK Christmas 2014 holiday saw 300,000,000 parcels delivered. This should be great news for online retail delivery companies. Planet Retail Consultant Natalie Berg stated "Free delivery is unsustainable, it is causing high anxiety." Yodel Executive Chairman Dick Stead said "The marketplace seems to be demanding more and more – such as next-day delivery – and that will drive up costs ,… [t]he industry as a whole does not have sufficient capacity to deal with short-term spikes or to deal with extraordinary sales activity. If it is to create that capacity there has to be funding from somewhere."
Increased volume should not be a problem for any wise business. The problem seems to be scalability, pricing and capacity. The larger delivery firms will already have excess capacity to meet rising demand. The retail online delivery market may shake out smaller competitors, like City Link.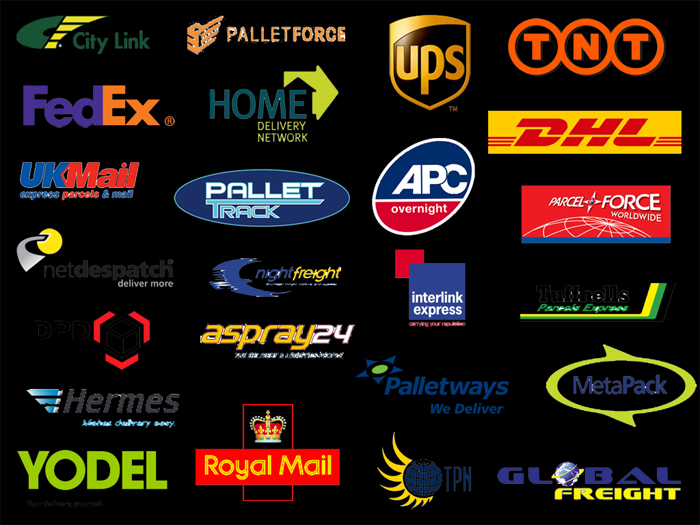 Was It a City Link Problem or Industry Problem?
City Link was established in 1969 and had a 4& market share in 2014. It described itself as a "market leading service provider of guaranteed Next Day & Timed delivery services." Unfortunately, by the time the December 2014 Christmas season rolled around, the company had developed a bad reputation for not fulfilling holiday delivery promises.
Two Christmas seasons ago – December 2012 – The UK Daily Mail wrote a scathing article on customers claiming their holiday gifts were lost by City Link. This included Tweets such as the following:
– "After 10 calls to @citylink just been told that armchair fr 85yr old dad DUE ON 18TH won't arrive until 28th, when he's gone. Terrible service."
– "Abysmal service from @CityLink as usual, awaiting delivery since Thur, now told that Amazon told u not to deliver … they say this is a lie!"
– Even Comedian Charlie Higson had a present for his son lost by the firm.
Missing a delivery at Christmas might be some of the worst publicity a company can get. All UK customers have the "unwritten expectation that a delivery would arrive before December 25th." City Link may have promised more than it could deliver.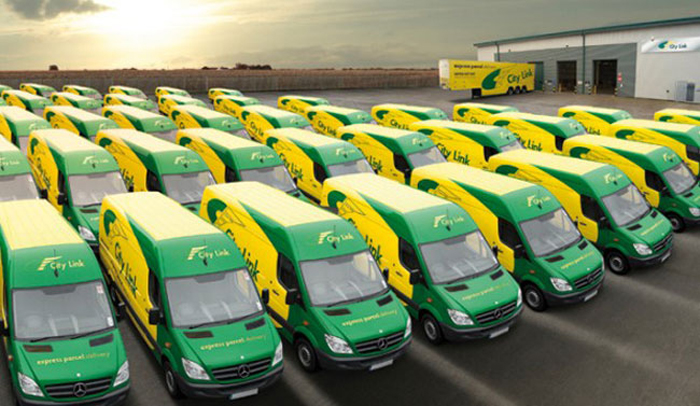 Straw That Broke the Camel's Back
Amazon had used City Link for some of its online retail deliveries, so there must have been some good money to be made. Unfortunately, the Internet allows customer complaints to travel faster then a Christmas gift delivery. Word of mouth had made the 2014 Christmas season a "make-or-break time" – "City Link was losing £500,000 every week before going into administration just before Christmas."
In fact, private equity firm Better Capital had purchased City Link hoping for the best. But they were disappointed. Better Capital Executive Jon Moulton stated, "We knew it was not a great market when we bought City Link. It has got a lot worse." Somewhere there is a disconnect – how is a retail online market with record sales, "not a great market?" And who invests money in something that is "not a great market?"
Royal Mail Adds Tens of Thousands of Christmas Jobs
Every year, Royal Mail adds staff specifically for the Christmas season. It takes time to market, train and hire these temporary workers. Royal Mail Managing Director Mark Higson understands the holiday rush: "Christmas is the busiest time of the year for Royal Mail and we plan all year round to help ensure we deliver the best possible service to our customers." So, Royal Mail increased its planning to deliver better customer service.
A successful business balances customer expectations with bottom line profits. Christmas has always been busy, if higher demand will lead to higher prices, then a premium should be charged. That is good business.
Retail online sales during the Christmas season can be very lucrative. People want their gifts before December 25th, but should this be a free service? Online retailers need package delivery companies. It seems the challenge is that customers expect free delivery, when the delivery is not free. Thus, the question is really about pricing.
The December 25, 2014 cost structure for online retail Christmas delivery is basically as follows: customer expects free delivery, retailers offer free delivery to spur sales and the delivery companies pay the price. With City Link going bankrupt and parcel delivery firms struggling, either the customers or retailers must pay a higher price.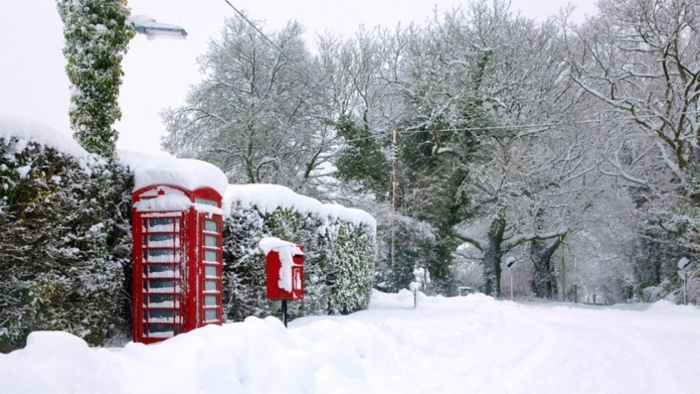 Learn from  Amazon
Amazon is the king of the online retail world delivering impressive returns to its stockholders for decades. Jeff Bezos Amazon's CEO understands the retail online market quite well. His customers always want "Faster, Cheaper and More Selections." His mantra is "Start with the customer, and work backwards."
Already, the retail online giant Amazon has faced the quandary over free delivery. It has experimented with a number of ways to pass this cost onto the customer. Amazon offers free shipping on orders over $35.00 with its Super Saver Shipping plan, even during Christmas. What does Bezos honestly think about "free shipping" – it is bad for the short-term, but it is good for the long-term by increasing customer loyalty and order frequency.
There is also the Amazon Prime plan for $79.00 per year. Amazon Prime has about 4 million subscribers for this service that offers two-day shipping, special videos and access to the Kindle Lending Library. Jeff Bezos considers free shipping to be part of a good marketing plan.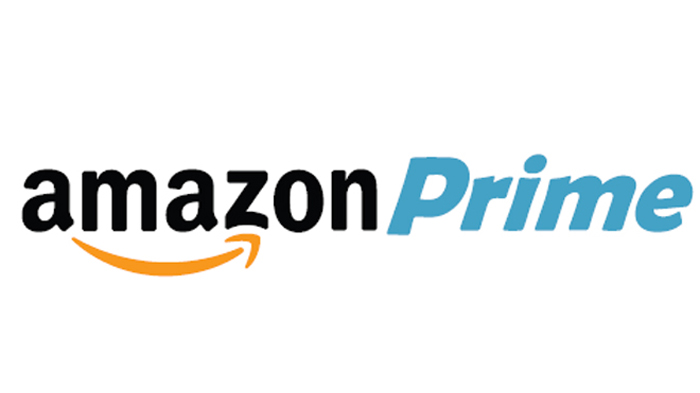 Many UK delivery companies ship for Amazon. Online retailers needs companies to deliver their products to the customer's door. Somehow, UK delivery companies must increase their prices for the holidays before they will continue to lose money, or worse end up like City Link.
More Online Packaging Articles…
Online Retail Packaging
E-commerce Packaging | An important part of the Buying Experience
Retail Online Sales Leading to Delivery Shortfall and Losses
E-commerce Brand Packaging | How Packaging Impacts Brand Perception
Online Packaging | Is your e-commerce packaging covered?
Article Categories
Bespoke Packaging
Brand Packaging
Jewellery Packaging
Luxury Packaging
Multi-channel
Online Packaging
Packaging Creative
Packaging Design Ideas
Packaging News
Packaging Solutions
Point of Sale Packaging
Retail Packaging
Sustainable Packaging>