Meet the Team – Kyle Nash
Last Updated on Monday 21st Nov 2022
Kyle is a Senior National account manager with 12 years of experience in the packaging industry. He works closely with global luxury clients to understand their packaging needs, helping them create both in-store and e-commerce packaging.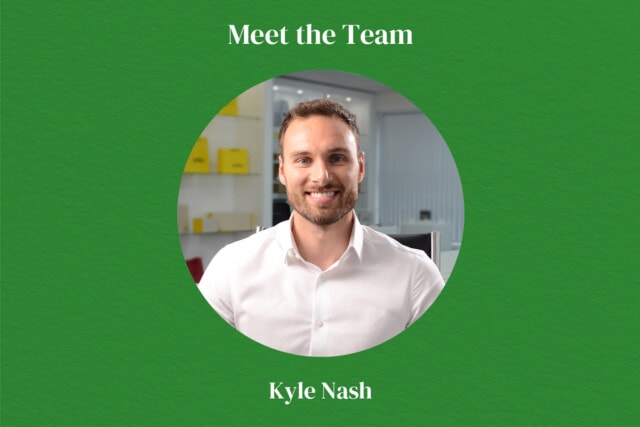 What does a day in your life look like?
No two days are the same at Keenpac, although underpinned with regular and up-to-date communication with our clients and suppliers.
Each morning will typically start with a strong coffee. I will then catch up with emails, set objectives for the day and touch base with the internal sales team to ensure we are working collaboratively.
I'll often have several customer meetings discussing their expectations, challenges and trends in the market. I try to meet customers in person as often as possible so I can integrate into their business and understand what's important to them.
With such a varied job role and working with a wide variety of customers, there are always several ongoing packaging projects to keep busy!
How long have you been with Keenpac?
I have been at Keenpac for almost 7 years but have 12 years of experience and knowledge in the packaging sector.
Why did you join Keenpac?
Having worked in the packaging industry for nearly 12 years, I was acutely aware of Keenpac and the clients they look after. Keenpac is one of the largest luxury packaging companies in the UK and has a fantastic employer reputation.
When interviewing for the role, I found Keenpac's ambition, vision and core values aligned with my own and couldn't wait to join the team.
What's the best part of your job?
The best part of my job is working with the Keenpac team and global luxury brands. Keenpac is full of talented and friendly people making the job a joy.
Working for an international company comes with the opportunity to travel. I'm able to visit our customers, factories, and trade shows. This is another part of the job I thoroughly enjoy.
Tell us something we don't know.
What do you do in your spare time?
Sleep! We have a new born and a 6-year-old, so anytime I have free I like to utilise it for naps.
Aside from sleeping, I'm a huge sports fan, particularly football and F1. If I'm not playing sports, I'm watching them.
What packaging trends you're noticing?
Over the last few years, there has been a significant switch to making packaging more sustainable. More brands are choosing to use FSC papers, improving the ease of recyclability and incorporating recycled content in their packaging.
There has also been an increase in brands wanting to remove plastic from the supply chain.
Of late, there has been greater importance on producing closer to home and reducing our carbon footprint, both of which Keenpac have and continues to work tirelessly on.