Luxury Brand Packaging | Working with the World's most exclusive Brands
Last Updated on Saturday 23rd Sep 2017
Over the last three decades, Keenpac has developed a strong reputation within the luxury retail packaging market. Yet what makes luxury packaging so different, and how has Keenpac carved itself a niche in this very special packaging arena?
Luxury Packaging, Luxury Brands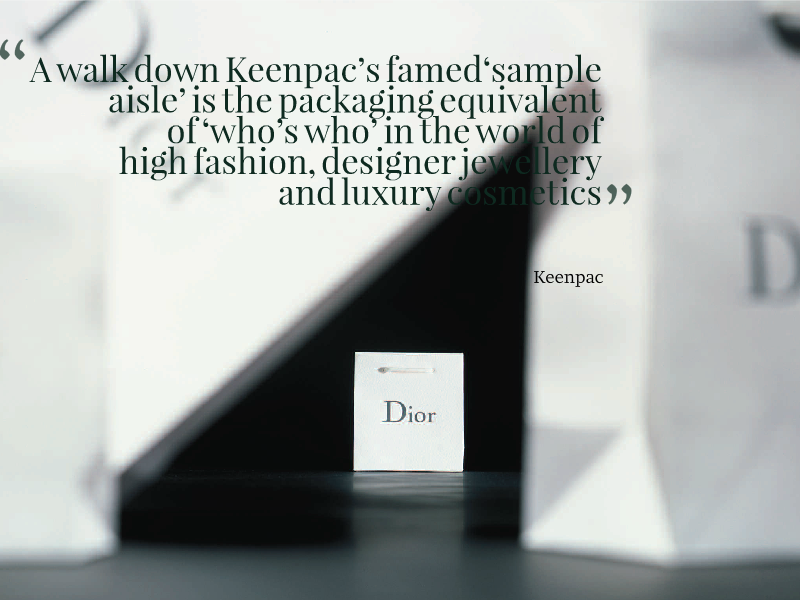 Keenpac has been serving the luxury market with its packaging for more than 30 years. Over the the last three decades, we've worked with some of the world' most exclusive and sought after brands. Names like Chanel, Dior, Tiffany and Tom Ford. A walk down Keenpac's famed 'sample aisle' is the packaging equivalent of 'who's who' in the world of high fashion, designer jewellery and luxury cosmetics. On the surface it looks just like any other warehouse aisle, but look closer and you'll find it's wall to wall with designer brands, some reaching as far back as 1979 when Keenpac first began.
So what makes luxury packaging so different, and how has Keenpac developed its niche in this very specialist area? The definition of what makes a luxury brand is perplexing in itself and has challenged researchers over the years to agree on a single definition. The Oxford English dictionary defines luxury as an inessential, desirable item which is expensive or difficult to obtain. Not surprising then, that the origin of the word is from the Latin 'Luxus' which means excess. For most of us, luxury brands are the very pinnacle of their own class be it cars, clothing, jewellery, or food. They're something we all aspire to – the embodiment of style and quality. So when it comes to designing packaging for a luxury brand what's different? Not that much really, says Phil Katz, of Keenpac North America.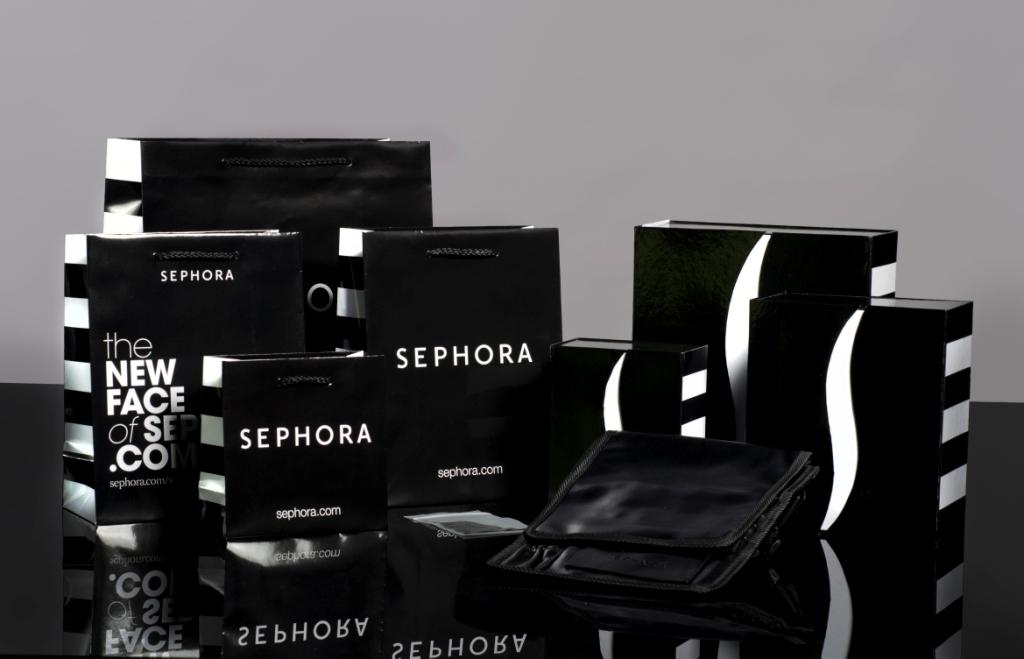 "All brands, whether they are luxury or not, expect high quality in production. And in development and construction, we go through exactly the same processes. The main difference for luxury brands though is in the attention to detail. We are dealing with the very best, and their standards are exacting. A company like Chanel will check 100% quality. The black must be black – exactly the same depth in each and every product." There's more detail in the design too. With more budget available for the packaging, designers can be less constrained which means they'll constantly push the boundaries to achieve a particular look or finish. The design is everything, and every avenue must be explored in order to make the designer's vision a reality."
Mr Katz makes a good point; "At Keenpac we'll take the time to work with our factories to achieve what the designer wants in production. You just wouldn't get that level of attention from a small local supplier, or by going direct to a factory in China say. And we'll be honest and say outright if something isn't going to work. We've got years of experience behind us, so we're far less likely to fumble the ball."
Keenpac's place in the luxury market really took hold when the company was awarded the Bulgari contract. After that the floodgates opened, and a host of luxury brands followed, impressed by the company's client portfolio and its credentials as a luxury packaging specialist. Keenpac's global reach is also a significant part of its appeal. As the company has grown, it has established a firm foothold at the centre of European and North American luxury markets. Since the late 90s, the company has been operating bases in North America, Italy, Switzerland, France and the UK, and enjoys the benefits derived from sharing knowledge and experience gained from working in diverse markets.
Jewellery boxes for example, are notoriously specialist. And Keenpac's experience has grown out of working with the very best watch and jewellery makers in Switzerland – Blancpain, Corum, DeGrisogono, Titoni, Breitling and Cartier. The level of craftsmanship to be found in the choice of finish, the soft fabric interior and the hand-stitching is exquisite, to complement the quality of the product inside. It's a similar story with France, Italy and North America, where Keenpac's strength has grown within the markets it has served – high fashion, cosmetics and beauty.
So whilst the process of design and development for luxury brands is arguably little different from developing for non-luxury, it's the attention to detail, the expertise and the determination to create something real in production from an artist's vision that really makes the difference. And that's the area where Keenpac over time, has carved its own niche.
More Luxury Packaging Articles…
Luxury Gift Packaging – Revel in the Reveal
Luxury Brand Packaging | Working with the World's most exclusive Brands
Luxury Packaging Paper | Speciality Paper
Luxury Retail Packaging | Working Harder For Brands
Luxury Consumer Packaging | Asia and Emerging Markets
Retail Brand Packaging | Keep Your Brand in Your Customer's Hand
Award Winning Packaging | Tralala Shortlisted for Luxury Packaging Awards
Luxury Carrier Bags Create Maximum Visual Impact
Article Categories
Bespoke Packaging
Brand Packaging
Jewellery Packaging
Luxury Packaging
Multi-channel
Online Packaging
Packaging Creative
Packaging Design Ideas
Packaging News
Packaging Solutions
Point of Sale Packaging
Retail Packaging
Sustainable Packaging