Keenpac's Triathlon Two Triumph
Last Updated on Friday 10th Jun 2016
Two of Keenpac's staff, Darryl Oldham, and Viv Lake, were proud finishers at the Blenheim Triathlon held this Saturday, 8 June 2013.  The event, which entails a 750 metre swim, followed by a 20km cycle race and a 5km run, took place in the beautiful setting of Blenheim Palace in Oxfordshire, with over 7000 participants competing over two days.
Viv and Darryl, Keenpac's brave duo, were part of an 85 strong Bunzl team who had volunteered to take part in this gruelling challenge – all to raise money for their own personal charities – for Viv, The Born Free Foundation and for Darryl, The Bodie Hodges Foundation. Any money raised will be matched by Bunzl up to a value of £10,000 across the Group!
It has taken almost a full year of rigorous training a huge amount of dedication, not to mention practice, getting the changeovers right, to get ready for the event, and we're proud to say that both Darryl and Viv excelled themselves.  They both managed to put in some brilliant personal best times, and with just 10 minutes between them, both completed the course in less than 2 hours!
Said Viv of the day itself; "Loved it!  The setting was amazing and the crowds where brilliant.  It makes such a difference having a good support group cheering you on!!  Where did my 17 minute swim come from?  My legs felt very strange after the bike and we had to tackle a very uphill climb twice on the run!
Would they do it again?  "Absolutely.  Bring on 2014!"
Congratulations to the Keenpac Two on your brilliant achievements.  If you would like to contribute to either charity, you can donate at www.charitygiving.co.uk/darryloldham or www.justgiving.com/vivilake
You will be able to view the full gallery from the Blenheim Triathlon tomorrow at www.facebook.com/keenpac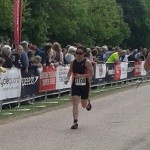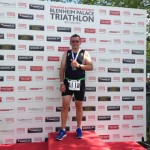 More Packaging News…
Keenpac upgrade their warehouse lighting
Keenpac supports students on the Fashion Buying Degree at De Montfort University…
Keenpac fundraise for Loros Hospice
Donating unwanted office furniture to local Academy
LOROS fundraising by the Keenpac team
David Kerr : The man who holds the key to Keenpac's packaging product samples
The Law of Unintended Consequences and Plastic Bag Levy
Brand New Keenpac
Keenpac Reveal Results of Brand Refresh
Article Categories
Bespoke Packaging
Brand Packaging
Jewellery Packaging
Luxury Packaging
Multi-channel
Online Packaging
Packaging Creative
Packaging Design Ideas
Packaging News
Packaging Solutions
Point of Sale Packaging
Retail Packaging
Sustainable Packaging