Keenpac wears red for CHD awareness week
Last Updated on Monday 20th Feb 2017
Here at Keenpac on the 14th February, Valentine's day, we showed our support to local children's charity Heart Link when we participated in wearing red as part of CHD (congenital heart defects) awareness week.
Heart Link (East Midlands Children's Heart Care Association) Registered Charity No. 513946 was formed in 1981, as a support group for parents and families who had a child suffering from a heart defect. Over the years they have also become increasingly committed to improving facilities for our young patients, their families and providing much needed valuable medical equipment. every penny raised is used, in some way, to benefit the children and their families. We raised a total of £35.65 for the charity.
The team at Keenpac put in a fantastic effort and showed great charitable spirit.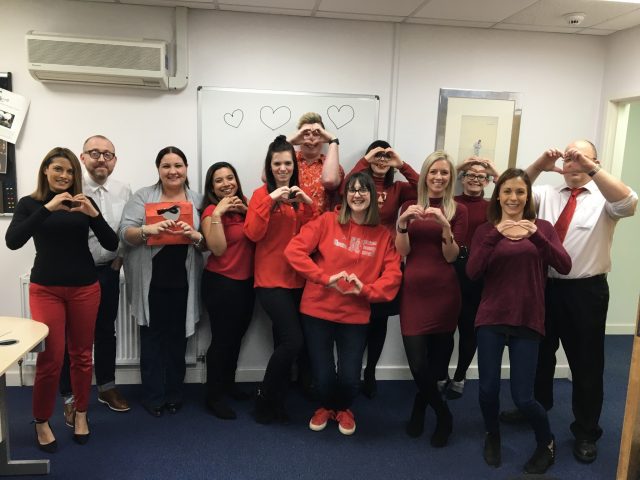 More Packaging News…
Keenpac upgrade their warehouse lighting
Keenpac supports students on the Fashion Buying Degree at De Montfort University…
Keenpac fundraise for Loros Hospice
Donating unwanted office furniture to local Academy
LOROS fundraising by the Keenpac team
David Kerr : The man who holds the key to Keenpac's packaging product samples
The Law of Unintended Consequences and Plastic Bag Levy
Brand New Keenpac
Keenpac Reveal Results of Brand Refresh
Article Categories
Bespoke Packaging
Brand Packaging
Jewellery Packaging
Luxury Packaging
Multi-channel
Online Packaging
Packaging Creative
Packaging Design Ideas
Packaging News
Packaging Solutions
Point of Sale Packaging
Retail Packaging
Sustainable Packaging