Brand New Keenpac
Last Updated on Thursday 27th Jul 2017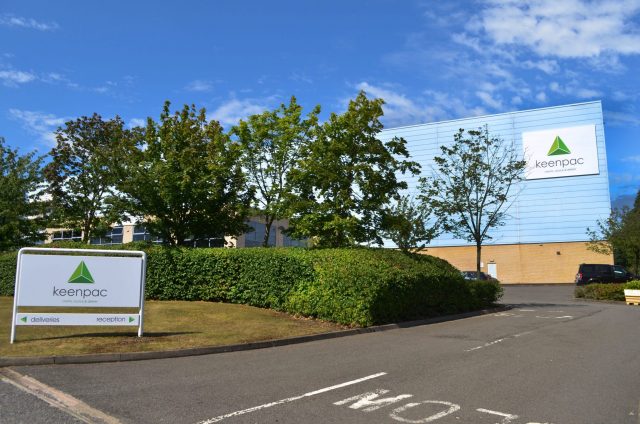 Keenpac has now completed the final piece of its re-brand jigsaw, with the installation of external signage at the Leicester site.
The makeover began with a well received 'reveal' of the new Keenpac logo at the Luxury Packaging Show at London's Olympia in September 2016, followed by a new website launch in October 2016. Updating the signage and peripheral elements within the Keenpac working space – the face of the business – has been the final part of this key milestone in its history.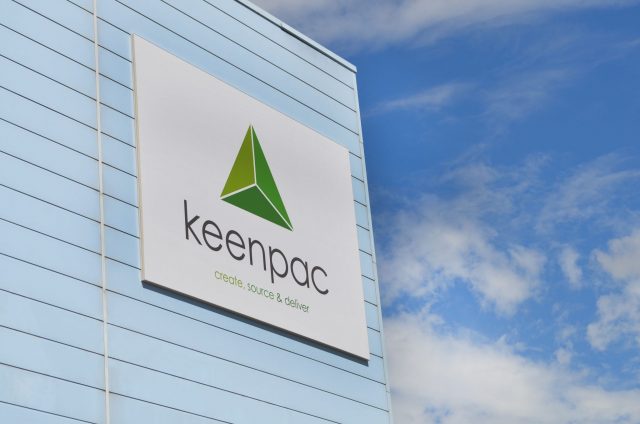 Keenpac MD, Craig Nightingale, commented: "Keenpac manage numerous re-brands every year for our retail customers, and we thought it was time that we modernised our own branding and company logo. We wanted to ensure that our branding reflects both our 'mission statement' – we create, source and deliver branded packaging solutions to retailers globally – and the value that we can offer to both new and existing customers. Our new triangle logo represents the 3 core headings of the mission statement – 'create, source and deliver'."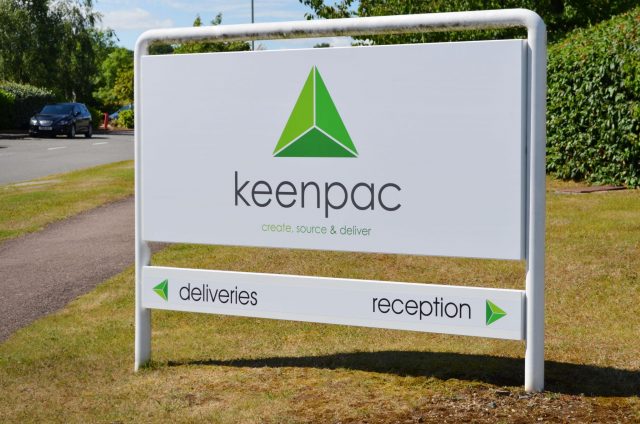 From a creative perspective, Keenpac's in-house creative team work with, and on behalf of, retailers and design agencies to promote their branding via packaging. Keenpac's products are sourced on a truly global basis, from factory partners that are carefully selected to match  customers' needs and the ethical and social standards expected of a FTSE 100 company. And by being part of Bunzl PLC, a global outsourcing and distribution company, Keenpac is able to deliver packaging anywhere in the world for its retail customers.
Craig added: "The whole team at Keenpac is really pleased with the new branding and we would like to thank everyone involved, in particular Darren Seymour – Head of Creative and his team for their hard work."
More Packaging News…
Keenpac upgrade their warehouse lighting
Keenpac supports students on the Fashion Buying Degree at De Montfort University…
Keenpac fundraise for Loros Hospice
Donating unwanted office furniture to local Academy
LOROS fundraising by the Keenpac team
David Kerr : The man who holds the key to Keenpac's packaging product samples
The Law of Unintended Consequences and Plastic Bag Levy
Brand New Keenpac
Keenpac Reveal Results of Brand Refresh
Article Categories
Bespoke Packaging
Brand Packaging
Jewellery Packaging
Luxury Packaging
Multi-channel
Online Packaging
Packaging Creative
Packaging Design Ideas
Packaging News
Packaging Solutions
Point of Sale Packaging
Retail Packaging
Sustainable Packaging