We're Donating! Keenpac helps FatFace Change Lives Globally
Last Updated on Tuesday 29th Nov 2016
In 2015 fashion retailer, FatFace, took a business decision to not take part in the discounting phenomenon 'Black Friday' and instead made a statement against the discounting epidemic and launched the bold 'Thanks for Giving' campaign. Through the campaign a percentage of FatFace profits were donated to the FatFace Foundation and funds were distributed to charities within FatFace trading areas.
The campaign was hailed a major success and blasted across national media – and helped to kick off the brand's most successful Christmas season yet and most importantly, it made significant impact on the lives of vulnerable people, with charities being selected by FatFace crew and customers.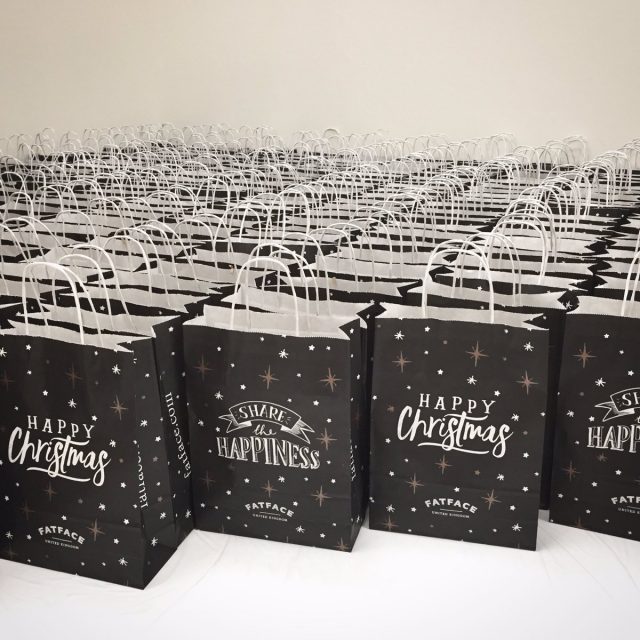 The 'Thanks for Giving' campaign is back and aims to be even bigger! Running from the 21st – 28th November, FatFace has already committed to £100,000 and are pledging to beat last year's remarkable total of £200,000! Funds from the fundraising will not only support local communities, but FatFace hope to share money to charities right across their supply chain, placing funds globally to truly make a difference. As a business Keenpac wholeheartedly resonates with the campaign's ethos and is delighted to be supporting and donating.
Senior national account manager Steve Hunt says; "We're extremely passionate about supporting the 'Thanks for Giving' campaign by FatFace. The FatFace Foundation in 2015 touched and shaped the lives of so many vulnerable people. By putting a twist on 'Black Friday' and deciding to give rather than discount, this innovative scheme by FatFace shows the sharing, caring nature of its company values. It fills us with pleasure to be able to contribute to the activity."
More Packaging News…
Keenpac upgrade their warehouse lighting
Keenpac supports students on the Fashion Buying Degree at De Montfort University…
Keenpac fundraise for Loros Hospice
Donating unwanted office furniture to local Academy
LOROS fundraising by the Keenpac team
David Kerr : The man who holds the key to Keenpac's packaging product samples
The Law of Unintended Consequences and Plastic Bag Levy
Brand New Keenpac
Keenpac Reveal Results of Brand Refresh
Article Categories
Bespoke Packaging
Brand Packaging
Jewellery Packaging
Luxury Packaging
Multi-channel
Online Packaging
Packaging Creative
Packaging Design Ideas
Packaging News
Packaging Solutions
Point of Sale Packaging
Retail Packaging
Sustainable Packaging