Keenpac bakes for Red Nose Day!
Last Updated on Wednesday 29th Mar 2017
The team at Keenpac put on their red noses, put their baking skills to the test and successfully raised £72.14 for Red Nose Day. Staff organised a charity bake sale on Friday 24th March with tasty treats on offer including cupcakes, millionaire short bread and everyone's favourite – the crème egg chocolate brownies!
This year the magnificent Comic Relief Appeal raised a staggering £73,026,234. This money will go towards helping those people who live incredibly tough lives across the UK and Africa. Every donation to the charity makes a monumental difference and Keenpac was delighted to support the fundraising and help to make positive change to those in need.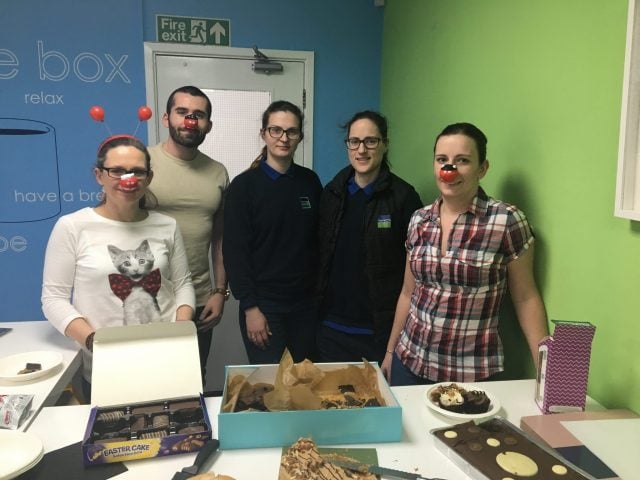 More Packaging News…
Keenpac upgrade their warehouse lighting
Keenpac supports students on the Fashion Buying Degree at De Montfort University…
Keenpac fundraise for Loros Hospice
Donating unwanted office furniture to local Academy
LOROS fundraising by the Keenpac team
David Kerr : The man who holds the key to Keenpac's packaging product samples
The Law of Unintended Consequences and Plastic Bag Levy
Brand New Keenpac
Keenpac Reveal Results of Brand Refresh
Article Categories
Bespoke Packaging
Brand Packaging
Jewellery Packaging
Luxury Packaging
Multi-channel
Online Packaging
Packaging Creative
Packaging Design Ideas
Packaging News
Packaging Solutions
Point of Sale Packaging
Retail Packaging
Sustainable Packaging