Is Connected Packaging the Future of Luxury?
Last Updated on Monday 05th Dec 2022
Connected packaging utilises technologies such as QR codes and NFC tags to bring digital experiences to consumers. The experiences may consist of 'how to' videos, feedback forms or augmented reality (AR) experiences.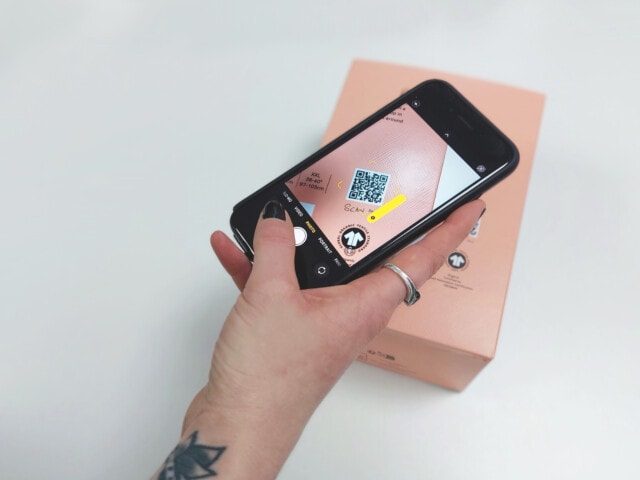 The Benefits of Connected Packaging
The packaging allows brands to have an additional touch point with consumers, build loyalty and collect valuable data.
QR codes are no longer a novelty, but a value add, and most consumers know how to interact with them. Data has also shown that consumers are willing to take the time to engage with packaging via a smartphone. SharpEnd's 2021 report found that 64% (UK) and 84% (U.S.) are more likely to buy a product if it features a QR code1.
It's worth noting that the most benefit comes from web-based experiences rather than apps. Studies show that consumers don't want to waste phone storage downloading apps; engagement will be lower if they need to. 76% of consumers would scan a code if it's easy, and 85% would if they were given exclusive vouchers2.
Add Value
You should take your customers to pages of value. Ask yourself why your consumers would want to scan the QR code.
What is the added value?
Highlight Objectives Through Augmented Reality (AR)
Snap Inc's report found that engagement levels double when information was delivered using AR, leading to a 94% conversion rate3. In the past, we have seen brands utilise AR in the form of filters to help with brand awareness, but brands are now getting smarter at using the technology.
Herbal Essences utilised AR for their bio: renew range. Consumers were taken to a beachfront AR experience, highlighting key facts about plastic pollution in waterways and the steps Herbal Essence is taking to reduce this4.
Care Information
R Collective's REVIVAL utilised QR codes on their swing tags, packaging, and garment tag to tell their story. When scanned consumers are taken to a web-based experience that shares the brand's sustainability values, how to care for garments and how-to give them a second life.5
At Keenpac we can help you make a suite of packaging products to suit your business needs – get in touch to learn more.