Keenpac at Packaging Innovations 2015
Last Updated on Wednesday 02nd Sep 2015
We are delighted to tell you that Keenpac will be exhibiting once again at this year's Packaging Innovations, held on the 16th & 17th of September 2015 at Olympia, London.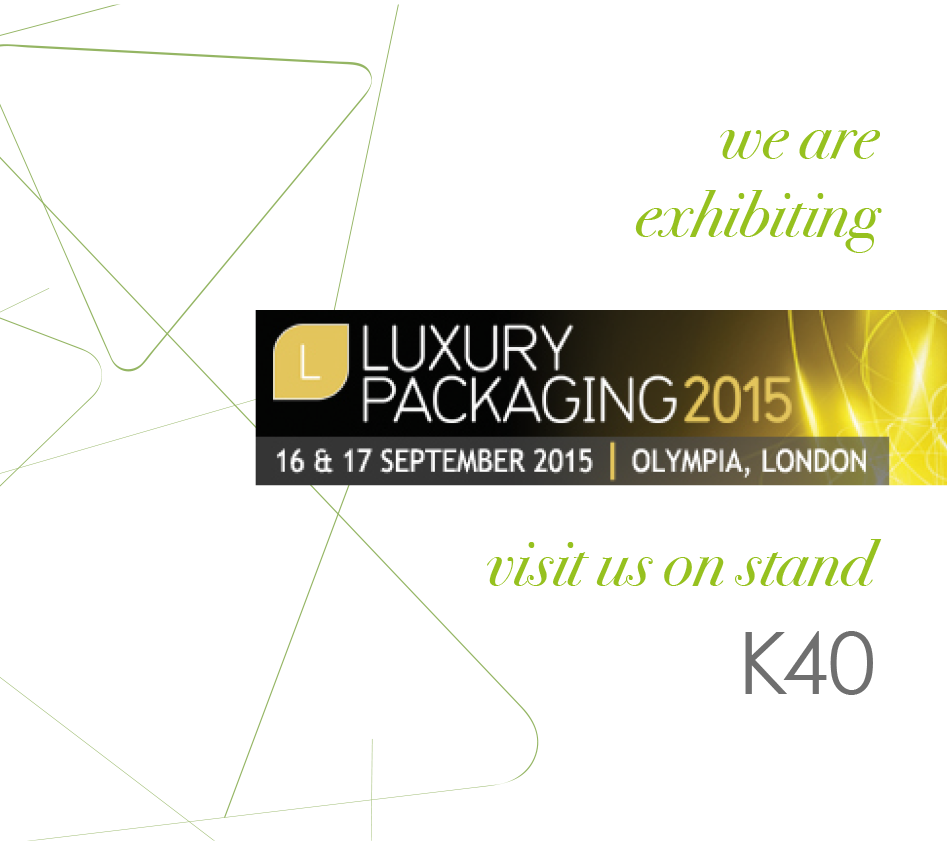 It's our opportunity to let you see some of the packaging projects we have been working on lately, showcase innovation as well as give you a snapshot of what some of our customers across the globe are doing.
We will be positioned conveniently at Stand K40, just opposite the VIP Club Lounge in the Luxury Packaging area, so we should be pretty easy to find.
The show is a great chance for you to catch up with our team face to face so please give your Account Manager a call or us a call on 0116 2890900 if you would like to arrange a specific appointment.
We hope you can make it, and look forward to seeing you at Stand K40 in the Luxury Packaging area.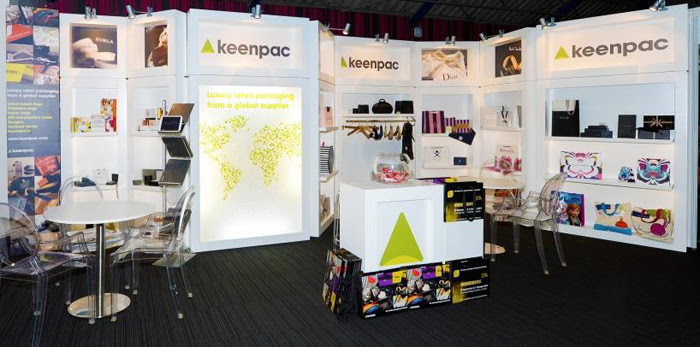 Keenpac's Stand Last Year at Packaging Innovations London
Luxury Packaging Conference Program for 2015
Free to attend, but by pre-registration only, the series of high-level seminars will evaluate, debate and celebrate the latest creative thinking and innovations in luxury and premium branding, packaging and design.
Wednesday 16th September 2015
New Packaging Trends
Seven steps to luxury packaging In this session hear how Johnnie Walker Blue Label was given a brand refresh to create renewed impact for a broad audience. How does the new packaging radiate quality while retaining the brand's core DNA?
• Key drivers for embarking on a brand refresh
• Retaining and enhancing your brand's DNA
• Lessons to learn Kerrin Lumsden, Design Leader – Global Brands, Diageo
Insights into the mind of affluent consumers 10 questions you have always wanted to ask the e-consumer Delve inside the minds affluent and HNWIs; based on in-depth research with 1,000 HNWIs in the UK, gain first-hand insight into real preferences and attitudes about luxury packaging from people who are actually influenced by and purchasing your products!
• Identifying and defining high net worth individuals
• Live insight – what drives purchasing decisions of HNWIs?
• Product or packaging – linking purchasing preferences to marketing and packaging strategies Lars Long, CEO, Red Carpet Research
Packaging prestige – it's getting personal! New advances in digital printing and design are enabling brands to use packaging to engage consumers as individuals – and customers are demanding this! Hear how a leading brand is embracing the latest strategies to increase customisation to drive personalisation and profits. Simon Miles, Director of Digital, Coca-Cola
Packaging for successful new product launches
• Demographic drivers for new product launches
• Appealing to local and global audiences Charlotte Nash, Founder, Precious Pets
Beyond the shelf – linking packaging with social media & marketing Innovation and persuasion is becoming contingent on a brand's ability to engage in direct dialogue though social media. How are you using online to delight your customer and what are you doing to make sure they are 'sharing' their sensory experiences via their social networks?
• How does luxury branding and packaging translate in the online environment?
• Creating online sensory experiences that prompt your target audience to 'share'
• Case study examples Giles Calver, Planning Director, Sedley Place
In-transit stores and luxury gifts With consumers increasingly in transit, store formats that speak to an on-the-go commuter lifestyle are booming in value. From underground stores and en-route concept shops to the burgeoning trend for micro in-store work hubs, how can you infiltrate luxury retail's new high-traffic hotspots?
• Evaluating the range of in-transit hot spots that are most conducive to luxury formats and packaging
• How are different retail environments responding to luxury consumer demands?
• Assessing the next wave of high traffic luxury retail hotspots and how luxury retailers are standing out from the crowds in a fast paced environment Katie Raath, Global Creative Director, Bacardi Anne Valentin, Managing Director Travel Retail Europe-Middle East, L'Oréal Chair: Ben Perkins, Head of Consumer Business Research, Deloitte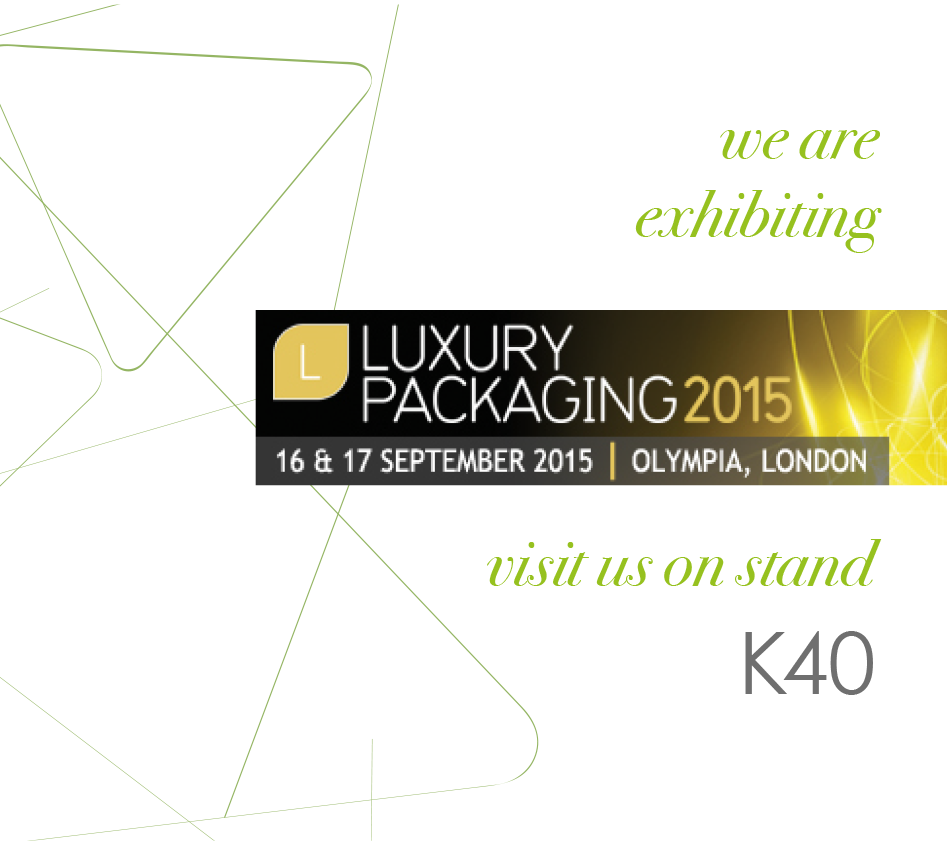 Lifestyle
Packaging luxury – in the air, online and in-store! Gain insight into how leading luxury brands are generating in different retail spaces; then take advantage of the opportunity to explore your own day-to-day challenges and potential solutions.
• In the air: Consumers are spending more money in airports than ever before, transforming terminals into key retail hotspots. What formats, services and digital tools are most effective at capturing passengers on the move? David Spencer, International Marketing Director, Twinings
• Online: As customers demonstrate an increasing trend to purchase online, how are leading luxury brands winning, converting and generating more loyal premium purchasers? Diana Verde Nieto, Founder, Positive Luxury
• In-store: In a crowded market, how are premium brands standing out on the shelves? How are out-of-store, digital technologies being used to bridge the gap between in-store and online? Stefan Casey, Business Innovation Manager for Retail, Food & Drink, The Retail Institute
Packaging design and innovation today and tomorrow – trends, drivers and why creativity and the customer is more important than ever The luxury packaging market continues to grow, driven by cutting-edge trends like online and personalisation and – at the same time – restricted by new demands for sustainable development and responsible sourcing. Gain insight into how the most savvy luxury brands are embracing the latest innovations in packaging and design to maximise impact and appeal!
• Key growth drivers – demographic and economic trends in 2015 and beyond
• Technology and the latest innovations in design and packaging
• New horizons – assessing the next biggest growth areas and opportunities Dr. Benjamin Punchard, Global Packaging Director, Mintel
More Packaging News…
Keenpac upgrade their warehouse lighting
Keenpac supports students on the Fashion Buying Degree at De Montfort University…
Keenpac fundraise for Loros Hospice
Donating unwanted office furniture to local Academy
LOROS fundraising by the Keenpac team
David Kerr : The man who holds the key to Keenpac's packaging product samples
The Law of Unintended Consequences and Plastic Bag Levy
Brand New Keenpac
Keenpac Reveal Results of Brand Refresh
Article Categories
Bespoke Packaging
Brand Packaging
Jewellery Packaging
Luxury Packaging
Multi-channel
Online Packaging
Packaging Creative
Packaging Design Ideas
Packaging News
Packaging Solutions
Point of Sale Packaging
Retail Packaging
Sustainable Packaging