Creative Packaging Designers | Eight Reasons why Keenpac Adds Value
Last Updated on Friday 01st Sep 2017

Artwork
Many clients already employ a design agency, so original concepts are often supplied in line with an existing campaign, brand or design style.  Having in an in-house team who are packaging specialists means we can work closely with your design teams to ensure their great ideas work perfectly in production.
Graphic Design
Having said all that, we're concept designers through and through, so we'll also develop designs from scratch, provided we have a good brief or clear brand guidelines. Or we'll create the brief ourselves based on an assessment of your existing packaging and where we think it can be improved.
Functional Packaging Design
Everything we produce is ultimately for application in a real situation, so we have designers who specialise in the construction side of things. Again depending on brief, we can take an existing packaging design and improve it, by making it easier to open or more cost-effective in production, or we'll come up with something  completely different, quirky or innovative, by way of shape or opening mechanism.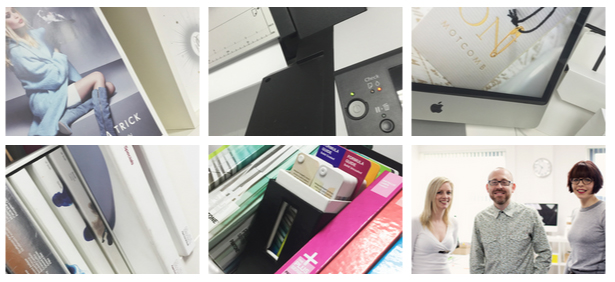 Packaging Technology
Not strictly speaking part of the design process, but nevertheless, pretty vital since we're designing for functionality as well as appearance. Our designs have to consider the final use of the product as well – things like storage conditions, transportation, as well as the raw materials themselves and how they are likely to perform in use.
In-House Mock Up Samples
We can make a whole range of samples in house. It's the next logical step following 3d imagery, and it's just like seeing the real thing, without actually seeing the real thing.
Product Samples
We have an immense back catalogue of samples from previous production runs which is maintained on an almost daily basis. In every order, we ensure we retain a quantity of samples for our library, so that we have a ready stock of papers, foils, embosses, and handles available. They're essential in helping us specify materials for production and they're drawn from all around the globe. Not surprisingly, the sample aisle has become the 'must see' focal point of the Keenpac tour.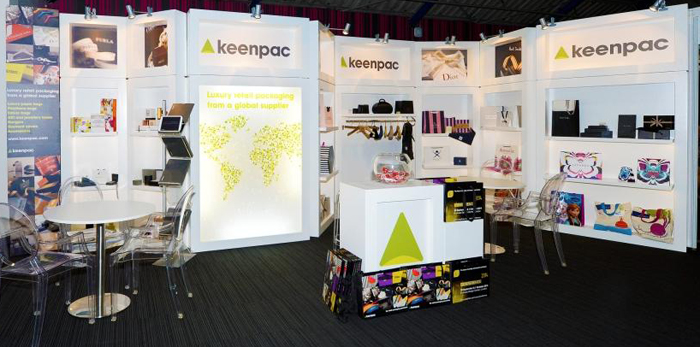 Innovation Showcase
No designer can design in a vacuum, and we're all bright sparks here, (most of us anyway) so we love to see new ideas for inspiration. Unlike your local printers and paper merchants who can hand out a ready supply of special papers, foils and finishes to help in the specification process, ours are over 5000km away so it's a bit more difficult. Our colleagues from Keenpac Asia help us out though by sending us anything that's new and different to help in development. We in turn pass this on by showcasing them in our Innovation area.
3D Visuals
With packaging, we're always working in three dimensions, not two, so it's important that our designs can be viewed in the same way. We have the software to produce designs in 3d –so clients get a much better idea of what their packaging will actually look like when its produced. It's a lot quicker to change something electronically than it is waiting for a whole new set of production samples to be produced!
packaging samples

If you have a retail packaging project you would like to discuss, give us a call, we are always happy to help! 0116 289 0900 or email info@keenpac.co.uk.

independent

You can contact our specialist independent luxury paper bag division  : 0844 826 1737 or email independent@keenpac.co.uk
More Packaging Creative Articles…
Packaging Luxury Products | Revel in the Reveal
Branding Colour | How Colour plays a vital role in Branding
Packaging Colour | How to use Colour in Product Packaging
The Packaging Guide | The A to Z of Packaging Creative
Packaging Paper | Tips for Choosing Specialist Paper
Retail Packaging Design | Furla Carrier Bag a Work of Art
Creative Packaging Designers | Eight Reasons why Keenpac Adds Value
The Most Common Types of Polythene Used in Retail Packaging
Packaging for Independent Retailers
Packaging Design | The challenges that new Packaging presents
Creative Packaging, Innovation and Design Services, by Keenpac
Unboxing Videos and Brands
Article Categories
Bespoke Packaging
Brand Packaging
Jewellery Packaging
Luxury Packaging
Multi-channel
Online Packaging
Packaging Creative
Packaging Design Ideas
Packaging News
Packaging Solutions
Point of Sale Packaging
Retail Packaging
Sustainable Packaging