Bunzl Awarded Carbon Trust Standard
Last Updated on Wednesday 15th Mar 2017
Bunzl has been officially awarded the Carbon Trust Standard which shows we have taken action on climate change by reducing our carbon emissions over the past three years.
Assessment against the Standard is undertaken by independent third-party assessors who ensure participants can provide accurate footprint measurement including all required emission sources, demonstrate an absolute reduction of the footprint and display good carbon management including carbon governance, accounting, reduction methods and targets.
Some of the projects that have enabled us to get the Carbon Trust Standard include the implementation of energy efficient lighting, introduction of multi deck aerodynamic trailers, voltage reduction initiatives, optimising delivery patterns through effective routing and piloting electrically powered vehicles to name just a few. The award is great recognition for our achievements in carbon reduction and demonstrates our commitment to reducing carbon emissions year on year.
The Carbon Trust Standard shows people which organisations you can trust to have genuinely acted on climate change and committed to ongoing emission reductions.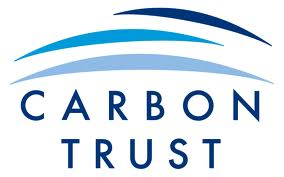 More Sustainable Packaging…
Keenpac Nominated by Disney for Most Sustainable Vendor
Recyclable Packaging | Timberland Launches Free Christmas Bag Campaign
Environmental Standards | Keenpac Achieves 14001 Certification
Bunzl Awarded Carbon Trust Standard
Eco Packaging | Keenpac Voted Disney's Most Sustainable Vendor
Recycled Paper – The Facts
Environmentally Friendly Packaging | Chain of Custody : FSC and PEFC
Green Packaging – How To Maintain Green Ideals in a Cost-Driven Market
Organic Packaging Paper Unveiled …. Anyone For An Olive?
Luxury Packaging and the Sustainability Agenda
Design Solutions To Sustainable Retail Packaging
Sustainable Packaging | Keenpac Meets Musto's Challenge to Source a 100% Recycled Carrier Bag
Sustainable Luxury Packaging | What are Retailers doing?
Packaging Sustainability within Keenpac
Sustainable Packaging Review | Is your packaging as sustainable as it could be?
Article Categories
Bespoke Packaging
Brand Packaging
Jewellery Packaging
Luxury Packaging
Multi-channel
Online Packaging
Packaging Creative
Packaging Design Ideas
Packaging News
Packaging Solutions
Point of Sale Packaging
Retail Packaging
Sustainable Packaging