Brand Packaging Designs | Detox Packaging for Bodyism
Last Updated on Thursday 29th Jun 2017
Keenpac, renowned for their creative packaging designs, collaborated with global online fitness retailer, Bodyism, to develop a bespoke retail box for its 9-day Detox Programme.
Being a prestigious, global brand, renowned for its top performance coaches and fat loss specialists, Bodyism offers a blueprint for a happy, healthy lifestyle by balancing movement, mindset, nutrition and sleep. Its clients include the most respected and elite, including high flying executives, actors, models and royalty all of whom embrace the brand's philosophy and science for creating long, lean and healthy bodies and enjoying tailored nutritional plans, personal training programmes and a bespoke range of supplements, health drinks and proteins – which are all available online.
To ensure their retail box matched their expectations, Bodyism turned to Keenpac to design, create and coordinate a retail packaging design for their online Detox programme. The presentation box lid and base were printed 3 colours to the outer and 1 colour to the inner with 100% ink coverage and varnish. The insert was printed 1 colour to the one side with matt lamination. The striking lid was printed in 2 colours to the one side, finished with varnish and foil stamping. The result is a stylish, chic and clean look that perfectly echoes the brand's values.
Michelle Franks, key account manager at Keenpac said; "The team at Bodyism have been great to work with and it is clear their brand supports a well-balanced attitude towards health and fitness. It's fabulous to part of such a positive, ever growing industry and I look forward to helping them with their continued success."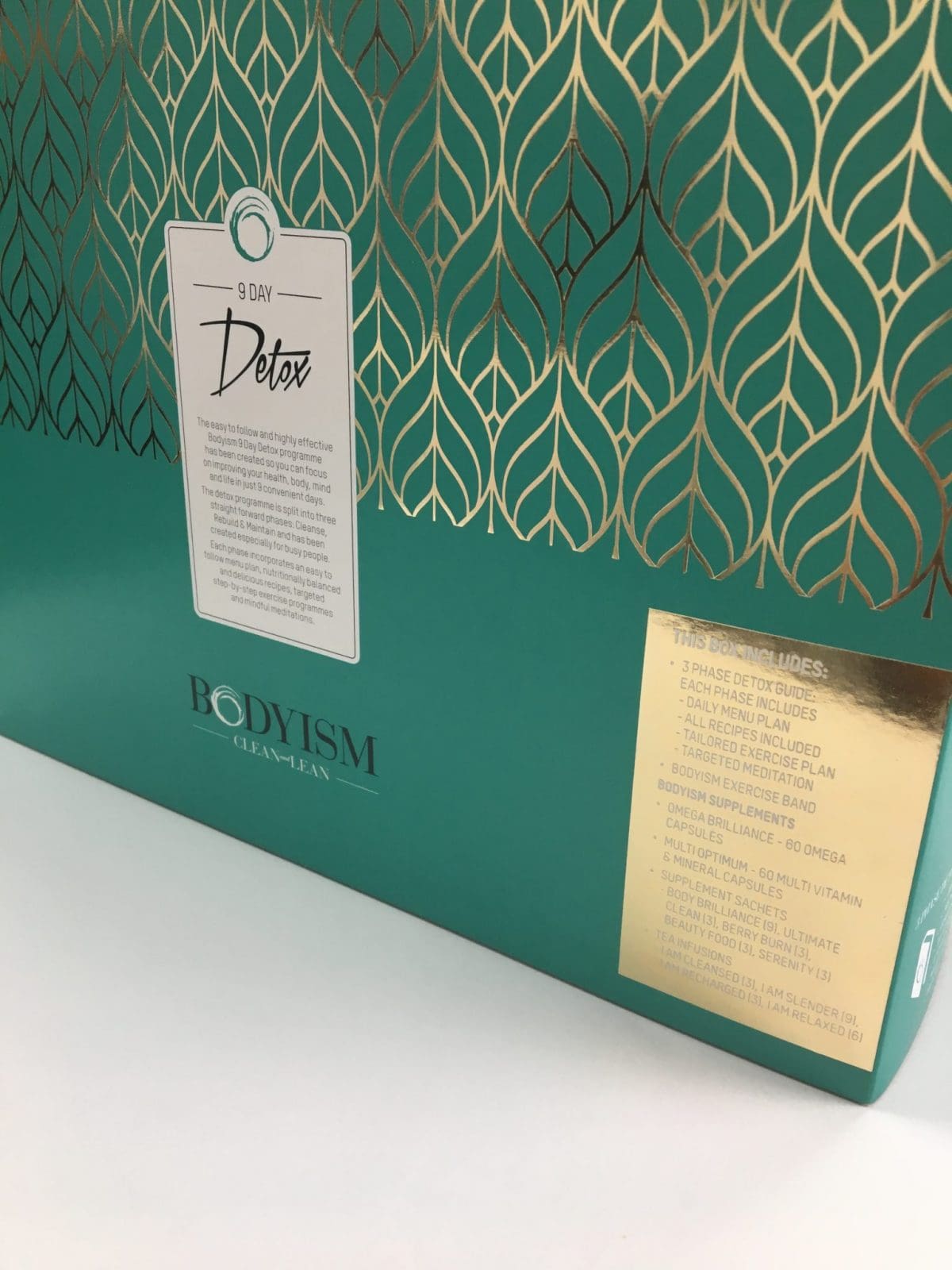 More Brand Packaging Articles…
Branded Packaging | Biba Clothing Range
Brand Packaging | Luxury Packaging for New Look Savoy
Kendals 175 Years Carrier Hits the Mark with Shoppers
Branded Carrier Bags | New Bags Please!
Branded RPET Shopper | On the 'Bag' Screen
Product Packaging Design | Keenpac gives Rigby & Peller a Perfect Fit
Point of Sale Design | Linking up for the Olympics
Packaging Designers | The Savoy's Tea Shop
Gift Box Design | Lip-Smacking Packaging Sephora
Fashion Packaging | British Fashion Brand, Paul Smith
Personalised Carrier Bags | Packaging created for White Stuff
Retail Gift Boxes | Brand packaging created for l'Artisan Parfumeur
Packaging Designs | Accessorize celebrates their 30th Birthday
Perfume Packaging | Turning a distinctive concept into a packaging reality
Event Packaging | Beautiful Gift Bags for French Open
Eco Packaging Supplier | Timberland Earthkeepers 2014 Fall Collection
Carrier Bag Design | Oasis 'Loved by Mollie' Collection Brand Packaging
Brand Packaging | Coast launch their Spring, Summer Carrier Bag
How Promotional Bags Can Boost Your Brand
Kraft Carrier Bags | Oasis V&A Brand Packaging
Special Edition Carrier Bags | Brand Packaging for Links of London
Carrier Bag Designer | Oasis : Getting Carried Away for Christmas
Brand Packaging Designer | Christmas carriers for Paul Smith
Retail Bags | Magical hat bag complements Benefit Cosmetics launch
Packaging Inspiration | New look for Penhaligon's
Exclusive Packaging Design | Hobbs Sparkles this Christmas
Retail Packaging Suppliers | New bespoke festive bags for House of Fraser
Product Packaging Supplier | British beauty brand Nior London
Personalised Packaging | Luxury Packaging Design for Lani Collection
Brand Packaging Designs | Detox Packaging for Bodyism
Packaging Design Projects | A life-sized Build-A-Bear condo for MCM London Comic Con
Article Categories
Bespoke Packaging
Brand Packaging
Jewellery Packaging
Luxury Packaging
Multi-channel
Online Packaging
Packaging Creative
Packaging Design Ideas
Packaging News
Packaging Solutions
Point of Sale Packaging
Retail Packaging
Sustainable Packaging