Bespoke Retail Packaging for Bicester Village
Last Updated on Thursday 12th Oct 2017
Keenpac has been selected by Bicester Village to produce bespoke retail packaging in celebration of its 15 Year Anniversary. The bag, which has been designed specially for Bicester Village by Paul Smith, Alice Temperley and Cath Kidston, will go on sale later this month.  85% of  the profits will go to Great Ormond Street Hospital.
This special retail bag is one in a number of  activities, including an online auction, that have been created to mark the occasion, with profits going to Great Ormond Street, the nominated charity for the anniversary celebrations.
To find out more about Bicester Village's 15 Year Anniversary Activities including this bespoke bag, visit http://timeless.bicestervillage.com.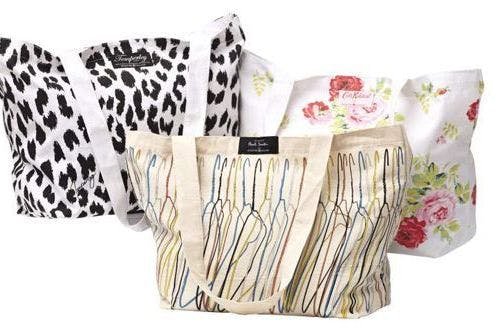 More Bespoke Packaging Articles…
Bespoke Retail Packaging for Bicester Village
Custom Packaging Designers – Keenpac at Wimbledon
Mani Remba reports on Keenpac's Quality Packaging
The Consumer's Relationship Begins with Custom Packaging
High quality, luxury bespoke packaging
Bespoke packaging design – Keenpac unveils new look website
Article Categories
Bespoke Packaging
Brand Packaging
Jewellery Packaging
Luxury Packaging
Multi-channel
Online Packaging
Packaging Creative
Packaging Design Ideas
Packaging News
Packaging Solutions
Point of Sale Packaging
Retail Packaging
Sustainable Packaging