Bespoke packaging design – Keenpac unveils new look website
Last Updated on Tuesday 08th Nov 2016
Visitors can find out about our bespoke packaging design expertise, read testimonials from leading global brands and sign up to receive a sample pack.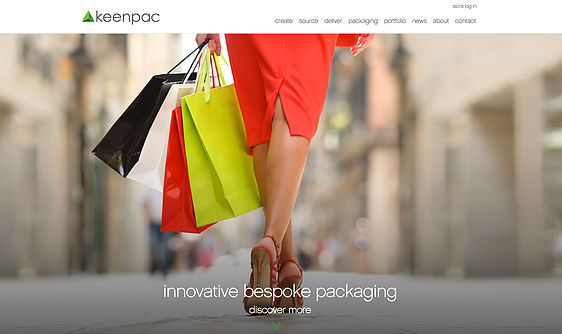 To see our products, we invite visitors to register and browse our extensive portfolio, covering a wide variety of sectors including fashion, cosmetics and beauty, watches and jewellery, specialist retail and online retail.
A dedicated news section is also included, providing insights across a range of related industry trends, innovations and events. Users can also access other content via our social media feeds.
Our Head of Creative Darren Seymour said: 'Both the brand refresh and website launch has enabled us to reinforce the breadth and depth of our extensive capabilities, showcase our product portfolio and provide an insight into how we work closely with our customers to deliver high quality, bespoke luxury retail packaging.'
More Bespoke Packaging Articles…
Bespoke Retail Packaging for Bicester Village
Custom Packaging Designers – Keenpac at Wimbledon
Mani Remba reports on Keenpac's Quality Packaging
The Consumer's Relationship Begins with Custom Packaging
High quality, luxury bespoke packaging
Bespoke packaging design – Keenpac unveils new look website
Article Categories
Bespoke Packaging
Brand Packaging
Jewellery Packaging
Luxury Packaging
Multi-channel
Online Packaging
Packaging Creative
Packaging Design Ideas
Packaging News
Packaging Solutions
Point of Sale Packaging
Retail Packaging
Sustainable Packaging