Bag Legislation Around the World
Last Updated on Thursday 08th Sep 2016
The environment has never been higher on the worldwide political agenda. With a global customer base like ours, it's vital that we stay up to date with constantly changing retail packaging legislation.
Here's a quick snapshot of some of the bag legislation that's been introduced around the world.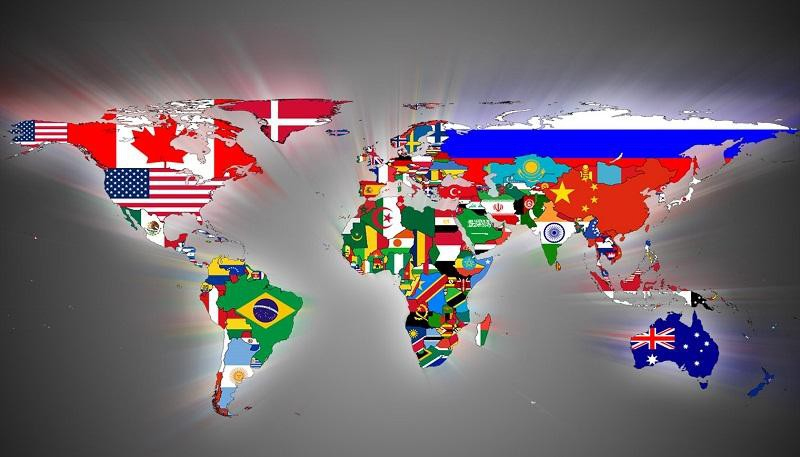 Packaging Legislation around the World
USA
2007 San Francisco
In the US, San Francisco was officially the first city to ban polythene bags for use in large supermarkets and pharmacies. Stores can however still use biodegradable bags, typically made from corn starch. California later followed suit, introducing a law requiring large supermarkets to take back and recycle plastic bags. Similar schemes have been introduced all over the US, including New York, Chicago, Delaware and Baltimore.
Europe
2002 Ireland
Ireland was the first European nation to act on reducing the use of plastic carrier bags when a levy was placed on plastic carriers at supermarket checkouts.
2007 Belgium
Imposed a levy on free polythene bags during the July of this year.
2007 UK
The town of Modbury in Devon was the first UK town to ban the use of polythene bags in its shops. The ban was self-imposed by local traders, who are now offering a specially made 'bag-for life' alternative.
2009 Germany and Holland
Although not law, most supermarkets now charge for the use of their carriers.
2011 Italy
From January this year, The Italian Government imposed a complete ban on plastic bags. The Italian polythene bag industry is currently fighting the ban.
2011 Northern Ireland
In May this year, the Single Use Plastic Bill was given Royal Assent, for the introduction of a 15p levy on single use carriers within the region.
2011 Wales
From October, the Welsh Assembly is planning to introduce  a 5p levy on all single-use carriers, including paper
Africa
2003 South Africa
The South African Government introduced a total ban on lightweight polythene bags and a levy onheavier duty ones.
2005 Eritrea, Rwanda and Somalia
Introduced a total ban on polythene bags.
2006 Kenya and Uganda
Imposed an outright ban on thin polythene bags with a further levy placed on thicker ones.
Asia
2002 Bangladesh
An outright ban on light-weight plastic bags was introduced in capital Dhaka, after the drainage system was found to be clogged with them.
2003 Taiwan
Light-weight plastic bags were totally banned, although the law was later rescinded in 2006.
2008 China
The Chinese government announced in January that it would ban shops from distributing free polythene bags, and make the production of ultra-thin carriers under 0.25mm, illegal.
2010 India
A total ban on plastic bags under 50 microns was enforced in Indian capital Mumbai, when they were both blocking drains and creating a hazard to the sacred cows who were eating them!
2010 United Arab Emirates
An outright ban is planned by the end of 2012.
Australasia
2009 Australia
South Australia introduced a complete ban on plastic bags in 2009. Further Australian states are now following their lead with The Northern Territories due to impose a complete ban from September 2011.
2009 New Zealand
A campaign was launched to introduce a levy to help reduce the one billion plastic bags used annually by a population of just 4 million people.
What are the Packaging Alternatives?
Paper
Pros
Coming from plant based cellulose (mainly trees), this material is sustainable and relatively cheap (although not compared to poly). Paper can be recycled providing any finishes are also environmentally friendly.
Cons
Transport costs and therefore CO2 output can be higher, as paper is bulkier than poly.
Cotton/Jute
Pros
Derived from sustainable cotton, these materials are strong and durable. They're not as cheap as poly but will last multiple times.
Cons
Current research puts the CO2 footprint of this type of bag much higher than that of poly.
Polythene Additives
Pros
The addition of mineral additives such as EPI or D2W to the masterbatch helps the polythene break down much more quickly.
Cons
Poly additives play no part in helping the material to 'bio-degrade' which is when natural organisms help in the breakdown of the product. They simply speed up the 'degradation' process, which is where the material breaks down naturally without environmental help.