Award Winning Packaging | Tralala Shortlisted for Luxury Packaging Awards
Last Updated on Sunday 14th Aug 2016
We are delighted to announce that the packaging we developed for Penhaligon's Tralala has been shortlisted in the Perfume Pack category for the 2014 Luxury Packaging Awards, to be held on 29th September.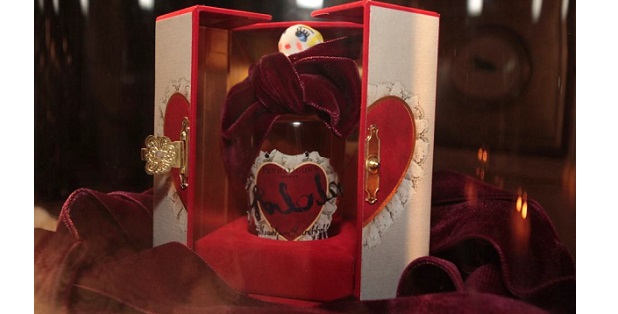 Judging for the award was undertaken last month by a panel of packaging developers and designers from organisations that included Selfridges, Diageo, Procter & Gamble Prestige and Space brands, who had to draw up their shortlist from over 60 entrants!
The perfume category was open to all packaging for perfume or aftershave for men or women in any material, and was judged on;
Quality and innovation in graphics, decoration, shape and structure;
Functionality;
Shelf stand-out;
How the pack adds value to the brand;
Luxury feel.
Said Keenpac's Steve Hunt, who was the Account Manager responsible for working with Penhaligon's on the packaging for Tralala;
"We are excited to have been shortlisted for the Award.  Tralala was launched back in May – a brand new perfume by designers Meadham and Kirchoff.  We were given the opportunity to work on the packaging, and to reflect their unique vision, which I am pleased to say it did! We worked hard on getting the packaging just right, so winning the award would be a real honour".
The winners will be revealed at the awards dinner on 29 September at the Underglobe on London's South Bank – we are hoping we are one of them!

More Luxury Packaging Articles…
Luxury Gift Packaging – Revel in the Reveal
Luxury Brand Packaging | Working with the World's most exclusive Brands
Luxury Packaging Paper | Speciality Paper
Luxury Retail Packaging | Working Harder For Brands
Luxury Consumer Packaging | Asia and Emerging Markets
Retail Brand Packaging | Keep Your Brand in Your Customer's Hand
Award Winning Packaging | Tralala Shortlisted for Luxury Packaging Awards
Luxury Carrier Bags Create Maximum Visual Impact
Article Categories
Bespoke Packaging
Brand Packaging
Jewellery Packaging
Luxury Packaging
Multi-channel
Online Packaging
Packaging Creative
Packaging Design Ideas
Packaging News
Packaging Solutions
Point of Sale Packaging
Retail Packaging
Sustainable Packaging